POCO, a sub-brand of Xiaomi signalling its premium smartphone aspirations, launched the POCO F1 this week, with an aggressive pricing with respect to specifications. With various variants of the POCO F1 launched across the INR 20K-30K price band, this premium smartphone brand is actually targeting the consumers beyond this price segment. Currently INR 20K-30K contributes to almost 4% in term of market share and 9% of the revenue share of the India Smartphone Market. The POCO F1 has the potential to impact the smartphone market upto three times of its price band segment.
In terms of specifications, POCO smartphones is aiming to compete with the likes of OnePlus 6 and Asus Zenfone 5z. However, in terms of pricing, there is a long list of competition beyond these two brands. Considering the INR 15k to 40K price segment where POCO is likely to have an impact, there are almost 20-25 brands with the top six brands having around 89% market share.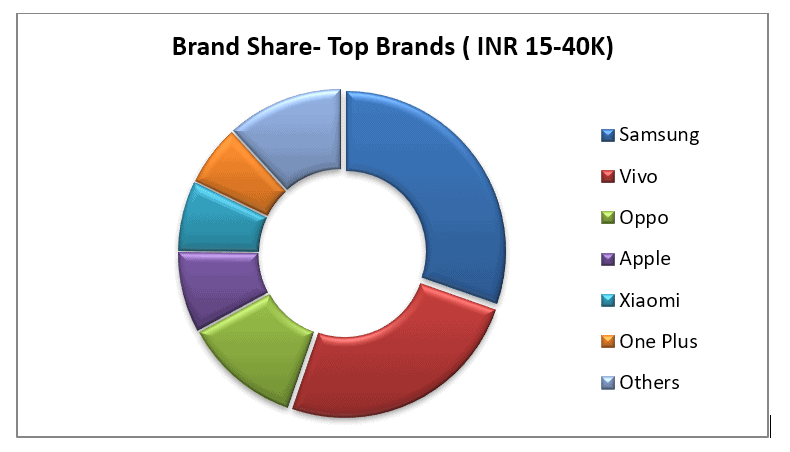 It is my view that the entry level variant of POCO F1  has the potential to cannibalize the sales of Xiaomi's Redmi Note 5 6GB 64GB variant, as well as all future Xiaomi launches in the above 15k segment.
In terms of competition, three brands, Samsung, Vivo and Oppo are likely to feel more heat from POCO. On the other hand, OnePlus having already gained the customer confidence, and boasting of a distinct premium brand identity and fan following, will face some marginal impact. Nokia and Huawei are the other major brands that will take the hit from POCO. Apple will be the least impacted.

In Conclusion
From a smartphone innovation perspective, the POCO by Xiaomi debut will force the competition to go back to the drawing board, and build new innovations while maintaining optimal pricing.
The road ahead for Xiaomi will be all about adding more brand value, strength and personality to the newborn brand, and enable it to compete incumbent brands. The real challenge for POCO, over the longterm, will be to shed its 'value for money' image of Xiaomi and embracing and embodying the 'premiumness' that it seeks.