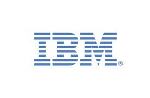 IBM has been present in India since 1951. Since inception, IBM in India has expanded its operations considerably with regional headquarters in Bangalore and offices in over 22 cities including regional offices in New Delhi, Mumbai, Kolkata and Chennai. Today, the company has established itself as one of the leaders in the Indian Information Technology (IT) Industry.Our offerings: IBM is the only IT company in the world and also in India that offers end-to-end solutions to customers from hardware to software, services and consulting.IBM helps clients solve complex business and technical issues.  IBM helps integrate the strategy, business process, industry knowledge and the technology, integration and outsourcing skills to bring a new level of services to the business community. We deliver innovative business consulting, process design, systems integration, application management and design.  Our core competencies include deep business process and industry expertise, advanced analytics and research capabilities, comprehensive IT infrastructure knowledge, and the proven ability to implement enterprise solutions that deliver bottom-line business value.For more information on IBM India log on to: www.ibm.com/in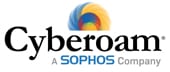 Cyberoam, a Sophos Company, is a global Network Security appliances provider, offering future-ready security solutions to physical and virtual networks in organizations with its comprehensive range of Network Security appliances (UTMs/ Next Generation Firewalls), centralized management appliances and centralized reporting solutions. For more information visit www.cyberoam.com

Website : www.smejoinup.com
Whether you are a small business owner or a medium scale one, it is tough to survive amongst the huge conglomerates. With squeezed budget, to add an elaborated promotional and marketing plan is expensive. Where every single penny counts, the small and medium scale business owners find it difficult to brand their products and services. But the good news is just around the corner. The SME Joinup is India's first web Business Mall – a place where you find everything that small and medium scale business entrepreneurs are looking for.
SME Joinup is an esteemed online one stop destination for the small and medium scale businesses. It offers the newbie entrepreneur the desired kind of business exposure in the industry. Just within a short span SME JOINUP has developed a Business Development Platform only for Small Businesses and have smoothly built a network of 40,000 + business-owners & decision makers, 5000+ service providers across 200+ services and 400+ investors and it is ranked amongst the top five B2B websites nationally.
We have successfully organized 100 + self and partner events and are known for their innovative and informative newsletters and significant social media interactions. The transactional platform smoothly connects various service providers where they can transact with other businesses and successfully creates over 250+ requests for various services every month.