Apalak Ghosh
Principal Consultant, Emerging Technologies Research, InfoTech Practice, CMR
Apalak is a lead analyst with CMR's software and IT services research practice, based out of Gurgaon (near New Delhi). In this role, Apalak is responsible for overseeing development of reports, carrying out in-depth market assessments and forecasts on new and emerging technologies like Cloud Computing, Virtualization, Green IT, DataCenter adoption amongst others. Apalak has led new research initiatives to study adoption of Cloud Computing and Virtualization amongst Indian enterprises. He is frequently quoted in the media on the subject of Cloud Computing and DataCenters on popular TV channels such as NDTV and in leading business publications such as The Economic Times and The Hindu Businessline. He also writes a blog on the theme of Green IT/Virtualization/Cloud Computing. In this capacity he carries forward his rich experience as Manager, Software and Services Research and Consulting Practice, IDC India. Prior to his current role, Apalak has worked with TNS India as a research analyst for two years, before which he was with TransAsia Solution Seekers, Indonesia as a consultant for a year. His experience spans across key research areas such as brand tracking, product / concept testing, quantitative and qualitative research, and consulting. He has a rich exposure to research techniques such as face-to-face and telephonic interviews, profiling and discussions with stakeholders across diverse industry verticals such as IT and Telecom, Consumer Packaged Goods and Automotive. Apalak completed his Master's program in Business Administration from the ICFAIBusinessSchool, Bangalore, specialising in Marketing. Apalak also holds a Bachelor's degree in Computer Engineering from the Birla Institute of Technology (BIT), Ranchi capital of the eastern Indian state of Jharkhand.

Samarth U Kholkar
Business Development Leader, IBM Cloud, India/SA
Samarth Kholkar , as Business Development Leader for IBM Cloud is responsible for growing IBM Cloud Business in India/South Asia with high focus on Born on Web, Media & Entertainment and IT/ITES industries. He is part of Core Strategy Team to develop SME Ecosystem for SoftLayer , IBM's public Cloud offering.
His engagement extends to working with leading Venture Capitalists & Investors, connecting them to high potential startups at an early stage and developing a joint Go to Market for their portfolio companies. Samarth has a total experience of over 11 + years in Sales & Marketing. At IBM, he has led multiple transformational deals in Services with high focus on Social, Mobile, Analytics and Cloud.


Sanjay Siboo
Cloud Services Technical Sales Leader, IBM Cloud Business Unit, India/South Asia.
In his current role, Sanjay works closely with sales and coverage leaders for the positioning IBM Cloud Strategy and deployment of various Cloud Svcs offerings for India/South Asia. In addition, he interacts with customers for positioning and strategizing various Cloud Svcs offerings. Prior to this role, Sanjay was Business Leader for System Services Line of Business in ITS for ISA.
Sanjay has broad experiences in various aspects of business, ranging from business leadership, product management, account management and business development both from a technology and geographic perspective.
Sanjay holds a degree in Electronics & Electrical Engineering from the BITS Pilani and Executive PGDBM from SIBM Pune.
Twitter: @SanjaySiboo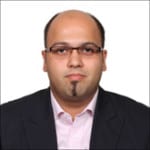 Ashwin Sanzgiri 
Vice-President & Global Head Capital Division (CBA,Scaale Capital,Scaale Exit & Scaale Advisory)
Ashwin has an extensive experience of leading investment backing mandates and joined Scaale Capital after successful stints in financial advisory including one at a Big 4 audit firm. He is based out of Mumbai and heads the investment banking operations of Scaale Capital. He has successfully led fund raising and M&A transactions in the areas of Cleantech, IT, Food Processing, Healthcare, Textiles, Hospitality and Infrastructure. Ashwin has graduated from the Queensland University of Technology, Brisbane and holds an MBA in Finance from Symbiosis, Pune.
Within his role as a Vice-President & Global Head Capital Division for CBA,Scaale Capital,Scaale Exit & Scaale Advisory; Ashwin handles Global Cross-Border M&A, Technology Scouting, Strategic Advisory,Transaction Support & Bridge Funding with special focus on Ed-tech, Media & Entertainment, IoT, Robotics, AI, Cleantech, Biotech, Mobile Apps, Online Marketplaces and Education.
Read More at: in.linkedin.com/in/ashwinsanzgiri/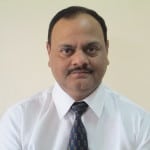 Anand Deshpande, Head – Software Product Development, A.T.E. Enterprises Private LIMITED
With more than 25 years of software development experience, Anand heads the software development team at A.T.E. Enterprises Pvt. Ltd. (BU EcoAxis).
Involved right from ideation stage, he has implemented a cloud based IoT software framework for remote monitoring of industrial equipment. This highly scalable framework is targeted towards OEMs and multi-plant owners for continuous monitoring of their plant and utility equipment.
Dr. Srikanth Sundararajan
Dr.Srikanth Sundararajan has 25+ years of international experience in the software product and services space.  He has worked at HP, Informix, and was part of the executive leadership team at HCL, the world wide CTO at Cognizant and the COO at Persistent.He had also successfully founded his own start up, Pretzel Logic Software Inc., which was subsumed into BEA, now Oracle.
He is also a visiting faculty of computer science at IIT Bhubaneswar and has taught at several US universities. He also serves on national committees on technical education, an initiative of MHRD, India.
Currently he is a Venture Partner with Helion Advisors, an India focused fund to help technology focused start-ups looking to go global from India.
He holds a BTech degree from Indian Institute of Technology, Madras, and a MS/PhD in Computer and Information Sciences from University of Illinois, Urbana Champaign. He has several publications and is the holder of patents, jointly with HP and BEA.