Pictures and videos are the source of our indelible memories. Preserving such precious moments and not losing them is crucial. We ensure the best possible medium to store and keep them safe as they tend to occupy the largest space of storage devices. Google photos has been one of the preferred storage options.
It's been more than five years that Google introduced its Google Photos feature with the motto of creating home for precious memories. According to Google, more than 4 trillion photos are stored and 28 billion new photos and videos are uploaded every week in Google photos. Until now, Google offered unlimited free storage for photos and videos in three options – Original quality, High quality, and Express quality. This exclusive free service came to an end on 31st May 2021. This means that storage limit is not applicable for the photos and videos backed up before June 1, 2021
In November 2020, Google very much in advance announced that any new photos and videos uploaded starting June 1st 2021, will count toward the free 15 GB storage offered with every Google account. The account storage is shared across Google Drive, Gmail and Photos. Once the free 15GB storage gets full, consumers will have to subscribe to the Google One options for additional storage space. Google One subscriptions cost depends on the storage space chosen starting from 100GB,200GB,2TB up to 30TB.
With this policy change, Google has encouraged consumers to look at the other storage options whether it is on cloud or an external storage device. Some of the known cloud storage alternatives being Flickr, Microsoft OneDrive, Apple Photos etc.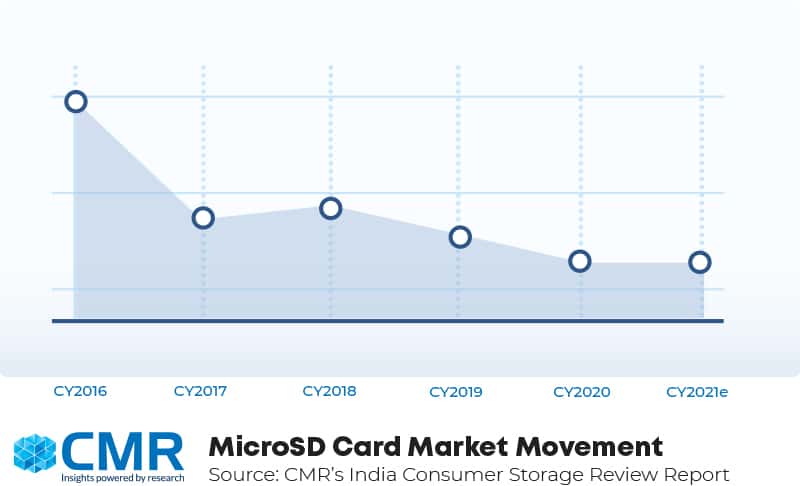 India has a huge android users base and with preinstalled Google photos app, android consumers will now have to shell off extra money for storage upgrade. MicroSD is the compact and affordable option to expand the internal phone storage and is very easy to use. Feature rich smartphones currently require advanced storage device and MicroSD is the perfect solution to add that extra space. MicroSD comes in various sizes starting from 2GB till 1TB, but the most popular capacity being 32GB costing less than INR 500.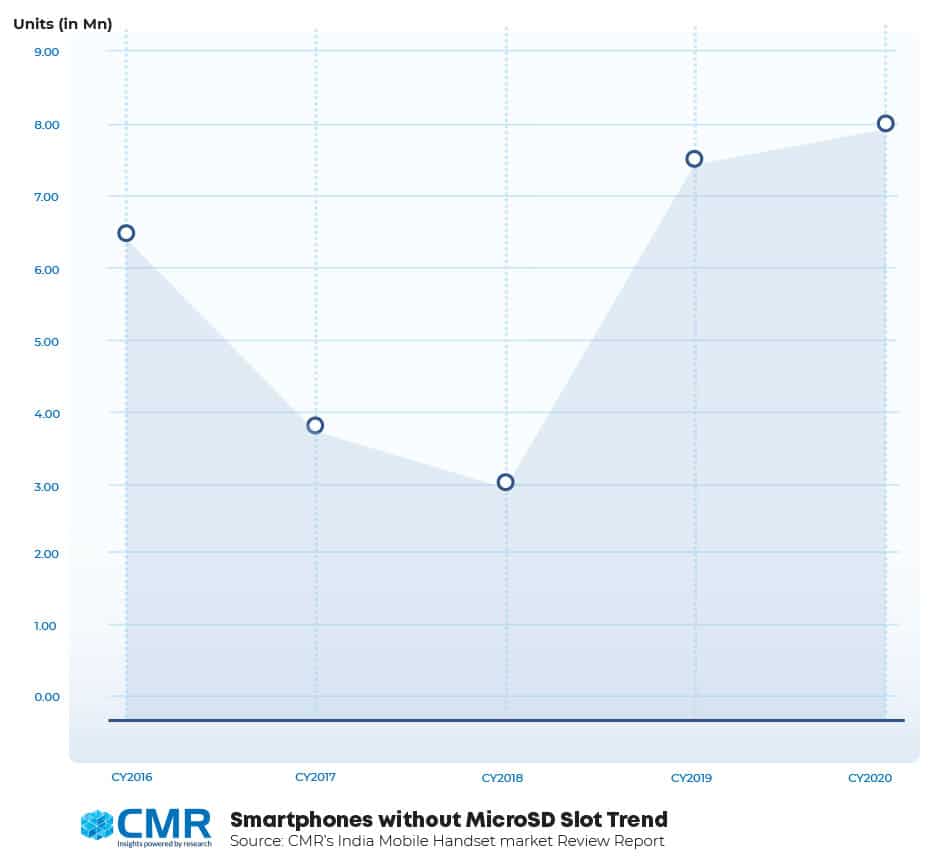 Around 10% YoY increase in the smartphones without a MicroSD slot was observed last year. With internal memory as huge as 1TB and expandable up to 2TB, brands have started manufacturing handsets without a MicroSD slot. Due to this MicroSD market has been struggling for quite some time.
Another compact and affordable storage device gaining traction recently is the OTG pen drive. These pen drives allow On the Go data transfer between mobile and other devices simultaneously. This feature has been the key driver of OTG pen drives market growth lately as they help in creating space in the handset by moving the data instantly. Pen drives capacities starts from 4GB till 1TB with 32GB being the most favored.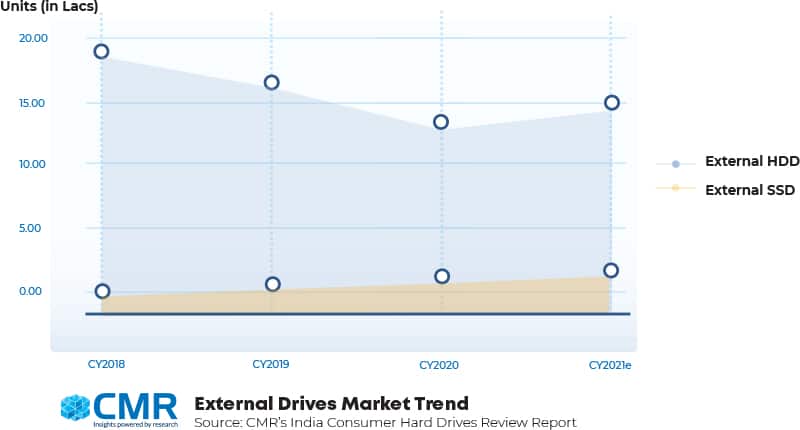 Not many are aware that Google photos can also be accessed on PCs. The app can be downloaded and synced with the email id and it functions in the same way as the mobile app. External HDD and External SSD are the next storage option when it comes to creating space in your PC. While portable HDD already has its established consumer base, portable SSD market is small but is growing rapidly.
External HDD are available from 500GB till 20TB of capacity with most popular being 1TB and 2TB in 2.5" category and 4TB in 3.5" category. On the other hand, Portable SSD are available from 120GB till 4TB, with highest demand for 500GB.
With so many products available, consumers have the liberty to choose according to their preference and requirement. Micro SD and Pen drive are the best fit for compact and affordable option while External HDD is good for large storage requirement. External SSD is comparatively expensive but is apt for people looking for better performance.
Rise in photo captures and videos due to remote work has increased the need for enhanced, affordable and compact storage devices. With this limited free storage policy by Google, it's likely that consumers looking for large data storage will now think about other affordable storage options available if not cloud. Next option being cleaning up the available space by deleting the unwanted photos which can be really tiring.
All said, the policy has increased the revival chances of MicroSD market which otherwise is slowing down since last few years and has paved way for growth of the other storage devices as well.