The exponential growth in digital world has generated a lot of content, creating a need to capture, share, manage and retain enormous data. Consumer storage giants have been on their toes to keep up with this ever-growing requirement and producing solutions to satisfy the storage need.
With the ongoing annual Consumer Electronics Unlimited Expo in Berlin also called the CES of Europe,manufacturers showcased some of their extremely interesting storage products.
The data infrastructure leader, Western Digital launched its latest offerings under WD and San Disk brands. Similarly, Sea gate another storage giant came up with its stylish one touch SSD with eye catching features.
Whether it is storing the important documents,precious memories, clicking high definition pictures without break or an uninterrupted gaming experience, Western Digital has designed its new line of products providing world class performance.
WD Black Gaming Products
WD black products portfolio is focused to ensure better performance allowing hardcore gamers to play without capacity limits. WD displayed its 5 new gaming solutions including P50, Xbox-licensed drives with two variants of the D10 and two variants of the P10 game drive. Out of all, WD Black P50 Game Drive SSD was the major attraction being the industry's first game drive to feature USB 3.2 gen 2×2 port allowing for 2,000MB/s read speed. D10 and P10 drives come with an Xbox game pass with limited period membership.
D10 game drive and D10 for X-Box one offers up to 8TB and 12TB capacity respectively. While P10 game drive and P10 for X-Box will offers 2TB to 5TB and 3TB to 5TB capacities.All the products are expected to be available by the end of this year with P10 game drive already bring sold in the market.
5TB Portable Hard Drive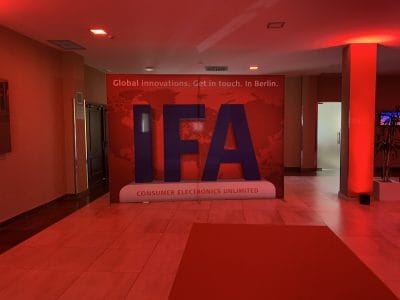 Adding to its award winning My Passport portable hard drives, WD showcased its slimmest 5TB HDD. With this new entry,WD promises a safe and secure place to store videos, pictures, digital content and documents. The My Passport and My Passport for MAC drives come with a new attractive colour palette and sleek design with three years limited warranty.
SanDisk
San Disk unveiled its two new fastest memory cards focused on getting the high definition pictures needed by the photographers and video graphers. Featuring the next generation advanced NVMe technology, San Disk Extreme PRO® CFexpress Card Type B and 1TB San Disk Extreme PRO SDUHS-I memory cards were displayed. The CF card offers three times the speed of current cards enabling uninterrupted recording of RAW 6K video.Similarly,the SD card is said to be the worlds fastest card perfect for shooting 4K UHD videos and sequential burst mode photography.
Another interesting product showcased was San Disk's iXpand Wireless Charger.It is the world's first two in one charger with automatic local backup for Qi-enabled iPhone and Android devices while charging. San Disk is recently coming up with the iXpand Flash Drive Go as well for consumers looking to add extra space to their iPhone.
Seagate's One Touch SSD
Seagate has clearly targeted consumers looking for ever stylish storage solution with its one touch SSD. This pocket sized SSD is wrapped in either black or white woven fabric giving a cosy textured feel while its special edition has camo patterns available in red, green,blue and white colours.
The drives include Seagate's premium Toolkit with Sync Plus continuous backup software, file transfer speeds of up to 400MB/s and are compatible with both PC and Mac via USB 3.0 interface. They come with a complimentary two-month subscription to the Adobe Creative Cloud Photography Plan1 and a one-year subscription to Mylio Create2 and offer a three-year warranty.
Expected to be available from October 2019, Seagate's One Touch SSDs 500GB retail price will be US$104.99 and US$199.99 for 1TB, while 500GB One Touch SSD Special Edition will have retail price of US$109.99.
In Conclusion
Easily accessible, fast, reliable, smooth having everlasting performance data storage solution is the need of the hour. Western Digital and Seagate have clearly won hearts with their intelligently designed products. With these new products entering the market soon, other manufacturers are forced to focus on creating new products with jaw dropping features.In order to continue being a part of the race in this extremely competitive environment it will be interesting to see new inventions by storage giants for the massive storage demand.