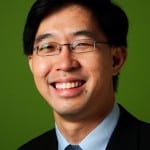 Ken Low CISSP GSLC
Director of Enterprise Security, Asia Pacific, Trend Micro
Chairman, Asia Pacific Executive Council, Cloud Security Alliance
Ken is an experienced cybersecurity professional and a frequent speaker in the Asia Pacific region.  Ken is the Asia Pacific Director of Enterprise Security at Trend Micro where he is responsible for its enterprise security strategy, thought leadership, business development initiatives and special projects. As the Chairman of the Asia Pacific Executive Council of the Cloud Security Alliance (CSA), he also represents the interests of CSA's corporate sponsors and individual members and he also serves as its ambassador to promote greater awareness of CSA and its industry initiatives in this region. His presentations and articles on national cybercrime, cloud security, mobile security and security management have been featured by The Australian, Bloomberg TV, BusinessWeek, The Business Times, CCTV, CIO Australia, CNET USA, CIO Asia, Hong Kong Economic Times, MediaCorp Radio, SC Magazine and ZDNet Asia. Prior to joining Trend Micro, he held regional leadership roles at security firms in Australia and Singapore such as RSA Security (EMC), VeriSign, TippingPoint (HP/3Com) and Sensecurity. He holds the CISSP and GSLC certifications from (ISC)2 and The SANS Institute respectively and he was also a former GIAC advisory board member of the SANS Institute. His education includes a Master of Business Administration (MBA) from RMIT University (Australia), a Bachelor of Electrical & Electronic Engineering (Honours) from Nanyang Technological University (Singapore) and a Postgraduate Diploma of Marketing from the Chartered Institute of Marketing (U.K.).

Apalak Ghosh
Lead Consultant, Emerging Technologies Research, InfoTech Practice, CMR
Apalak is a lead analyst with CMR's software and IT services research practice, based out of Gurgaon (near New Delhi). In this role, Apalak is responsible for overseeing development of reports, carrying out in-depth market assessments and forecasts on new and emerging technologies like Cloud Computing, Virtualization, Green IT, DataCenter adoption amongst others. Apalak has led new research initiatives to study adoption of Cloud Computing and Virtualization amongst Indian enterprises. He is frequently quoted in the media on the subject of Cloud Computing and DataCenters on popular TV channels such as NDTV and in leading business publications such as The Economic Times and The Hindu Businessline. He also writes a blog on the theme of Green IT/Virtualization/Cloud Computing. In this capacity he carries forward his rich experience as Manager, Software and Services Research and Consulting Practice, IDC India. Prior to his current role, Apalak has worked with TNS India as a research analyst for two years, before which he was with TransAsia Solution Seekers, Indonesia as a consultant for a year. His experience spans across key research areas such as brand tracking, product / concept testing, quantitative and qualitative research, and consulting. He has a rich exposure to research techniques such as face-to-face and telephonic interviews, profiling and discussions with stakeholders across diverse industry verticals such as IT and Telecom, Consumer Packaged Goods and Automotive. Apalak completed his Master's program in Business Administration from the ICFAIBusinessSchool, Bangalore, specialising in Marketing. Apalak also holds a Bachelor's degree in Computer Engineering from the Birla Institute of Technology (BIT), Ranchi capital of the eastern Indian state of Jharkhand.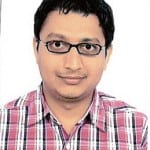 Kokil Vira, Advisory Consultant – VMware
He has been associated with the industry for more than 15 years with diversified experience in Pre-Sales, Consulting and Support Portfolios. Has worked on various projects in IT infrastructure and Network designing providing network and security solutions for various companies across the globe.