On December 15, 2018, OPPO, a leading smartphone brand, announced their first ever R&D Center in Hyderabad, India. For OPPO, the R&D Center is the fourth globally, and their largest facility outside of mainland China.
Here are some key questions that this article seeks to answer:
Why is OPPO India focusing on R&D now?
What role will the R&D Center play in OPPO's growth?
More importantly, what impact will have OPPO's R&D Center on mobile handset innovation in India?
For OPPO, the focus on setting up new R&D Center is a next natural extension of their ongoing India strategy. It showcases their commitment to India as a growth market. It also underlines their intent on investing in, developing and leveraging made-in-India innovations.
The setting-up of the R&D hub also has to be seen in the larger context of OPPO's rich legacy in innovation.
OPPO's Innovation Legacy
To begin with, OPPO has always been at the forefront of smartphone innovation, with a presence in the secondary patent market for some time now, and growing aggressively since 2014 when its VOOC fast-charging technology came to the fore.
OPPO's China patent portfolio includes  6,184 patent grants and 10,634 active patent applications. Similarly, OPPO has 206 active patent grants in the US, along with 437 active patent applications. VOOC and wireless charging have set the pace for OPPO to grow its patent portfolio. While earlier the focus was on camera and imaging, its VOOC and super VOOC that has helped OPPO gain traction in the patent domain.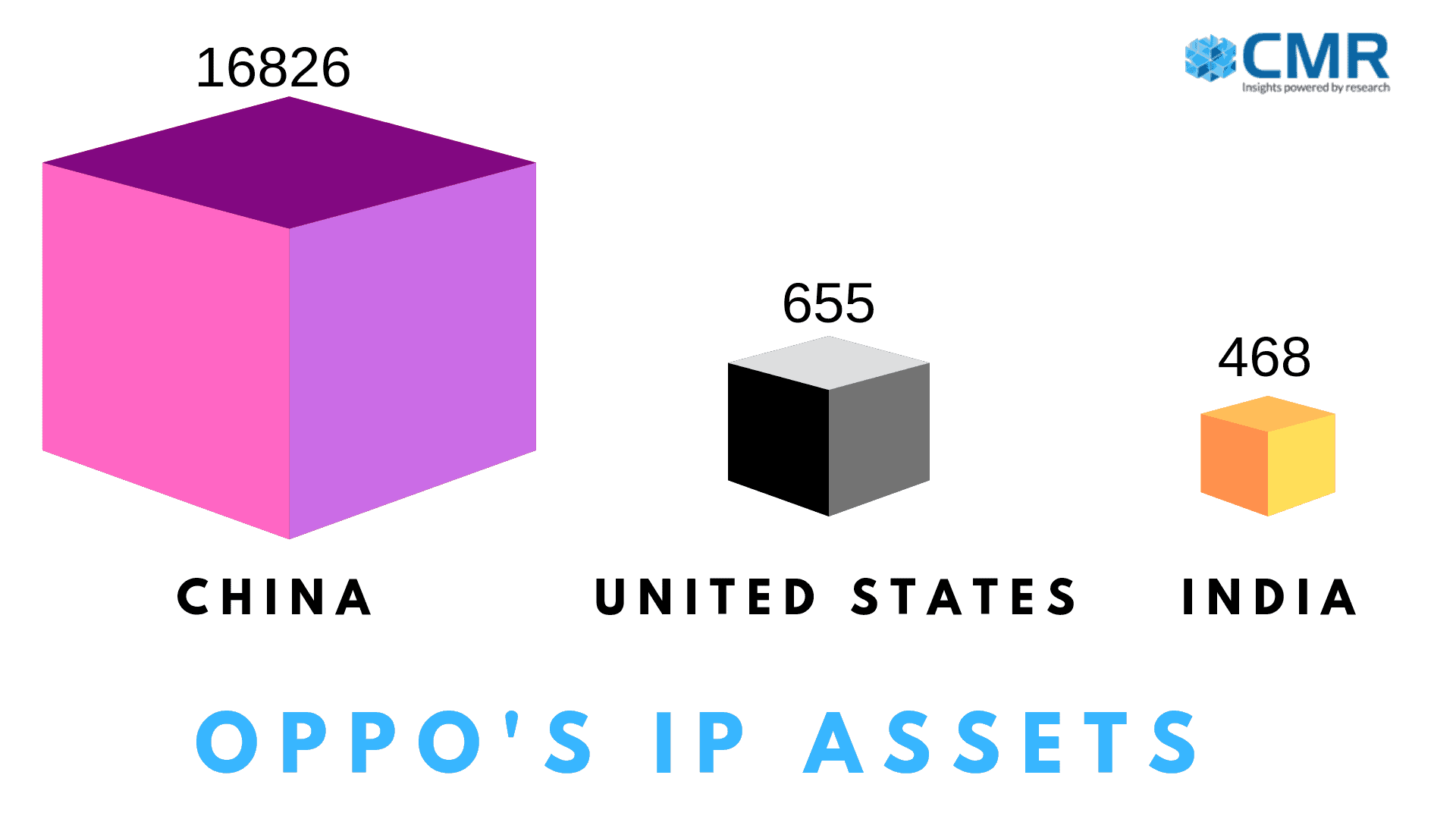 OPPO's India R&D Center
 The OPPO R&D Center would act potentially as a fulcrum to tap Indian R&D talent, as well as Indian ingenuity in coming up with new innovations, primarily for the India market. It would help OPPO get a better understanding of the Indian consumer aspirations. The R&D Center would be able to  contribute to  potential new solutions while responding to demanding consumer aspirations and requirements in India. OPPO can potentially cross-leverage these innovations in other markets, enabling it to maintain its competitive positioning as well as in attracting new consumers.
The Technology Focus at R&D Hub
Coming to the R&D Center in India, OPPO has around 100 professionals on ground working on software localization and India-centric customization, with 50 on the development side, and 50 on quality control. Over the next 3-4 years, the R&D Center will have around 500 professionals focused on cutting-edge research around leading technology themes, ranging from VOOC/super VOOC to Camera to AI to IoT, and to 5G.
Over the next few years, this R&D Center could further potentially catalyse the growth of the India mobile handset ecosystem. It will be potentially through generation of new intellectual property, as well as through the ideation and creation of many new Made-for-India smartphone innovations.
The R&D focus of smartphone companies, such as OPPO, would truly enable in transforming the Make in India vision into reality. Handset companies will potentially help the nation move-up the innovation ladder with their Make in India initiatives.
In Conclusion
OPPO has taken the first important step towards leveraging Indian R&D, and thereby strengthening and maturing the Indian smartphone ecosystem, leading potentially to many new innovations in the time to come.