Indian government is preparing for its unlock post August 31. The government regulations are going to be tougher for restaurants to maintain social distances, Indian hoteliers are exploring opportunities for contact-less dining and digital payments.

-Ayshwaria Lakshmi | IMAWS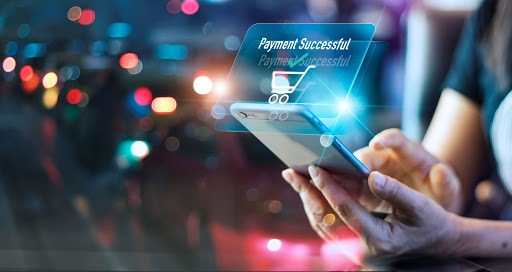 Tackling COVID-19 has been a tougher challenge for a nation like India. With its huge population counts, India has to manage the COVID situation in a smart way. Thanks to the easy accessibility of high broadband 4G connectivity and awareness made by the Government, the technology adoption had multi folded both at an individual and organization-levels. 
In a city like Bengaluru, where technology-adoption is fast, one, without any worry of physical cash can go 100% e-cash from dawn-to-dusk. Even Though some pockets of India which were reluctant to adopt tech, fearing cyber attacks or scams, are finding alternatives to have physical transactions. One cannot simply brush aside the fact that during the entire lockdown period, the small restaurants were made to function fully without dining.  With coronavirus spreading across the country, and restaurants opening their doors despite the precautionary measures, people are still hesitant to dine out. This challenge made enterprises provides for a more enjoyable and safer experience when dining. It uses contactless payment method, QR codes are a comeback to eliminate shared menus which could spread the virus between customers.
India Transact Services is an omni-channel merchant payment solutions company, with an aim to simplify transacting and merchant acquisition, besides providing other value-added services. Our team comprises highly passionate individuals who consistently strive towards providing our customers with innovative and best-in-class payment solutions through our products and services. The company had launched a contact-less QR based ordering model for Restaurants in this new normal as the quick service restaurants are opening their doors. 
Through these initiatives, the restaurants will put QR code stickers at tables and various other counters. This allows customers to make orders and pay directly from their phones. The customer can easily scan QR code and a menu will pop up on the browser. The customer can place his order without having to stand at the counter. This solution also accepts payment through QR codes or through contactless cards.
"This solution tackles and resolves various issues that the restaurants face during this current period.Our analytics also provides QR, billing, inventory and marketing solutions to our consumers."said Sunil Khosla, President, Digital Business – Retail, Indian Transact. 
New ways to build digital economy:
Many restaurant owners express concern about online ordering apps forcing them to build their own mobile app. In the current highly-competitive environment chefs and hoteliers should create the right first impression potential guests enter their restaurant physically or digitally.  The digital presence of the restaurants includes world-class websites and mobile applications, a rightly-thought after digital marketing and branding strategy to stay relevant in this era of digital transformation.
CETAS Information Technology which has presence in India, Asia and other Middle-East  has developed an application – 'FOS 365', for online ordering, table reservation, tracking of delivery, customer survey, marketing, loyalty or reward points, and social media. "Food Tech Start-up's non-sustainable economic model has created a gap in the supply and demand situation in the food home delivery business. Identifying this gap CETAS has developed a solution that can enable restaurants to kick start their own branded online channel and engage their loyal clients to place home delivery and take away orders.", says Shyam Kumar, Director, Director, CETAS Information Technology.  
This solution also offers a link to be sent through an SMS as an alternative for QR code. For instance, the restaurant can send the link through messages to their customers and they can order using the same. To ease the users with downloading too many apps, this URL based booking will help customers transact digitally.
Apart from traditional transactions, India Transact is also pitching to their clients a pre-booking from home model. This would work the same way as the QR model, through message link or a merchant app. It also provides for pre-booking of the tables.  "After this, we would provide our customer a solution that would have all the three, QR, billing and pre-booking in the same solution," said Sunil who further added that this would also allow the large restaurant owners to have the analytics to track their numbers.
India Transact has plans to provide the same for a service industry like salons. It also provides for such a similar facility to grocery merchants as India transacts major revenue comes from the grocery merchants. It is also open for third party collaboration, as per the necessity and request of its customers' demands.
Digital transaction will evolve post lockdown:
According to Wilson Panneerselvam, CEO, ADW Group that owns various eateries says, there are still some traditional hoteliers who are not willing to accept digital payments. "They have to pay their employees and vendors in physical cash. This is the major reason why the do not accept physical cash from the customers." According to him, post COVID, with the Government is also encouraging cashless economy and lieving heavy charges for ATM withdrawals, moving towards a cashless model is going to be the future.