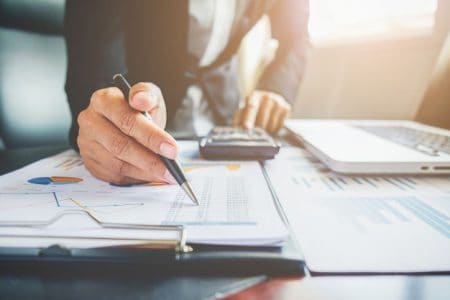 Institute of Chartered Accountants of India (ICAI)  has requested its 164 branches to start these in-house facilitation centres at their premises and request local administration and tax Officials to provide support. Later on, endeavour will be to seek support from the government to participate to expand reach at each of the districts of the Country.  ICAI's new initiatives ranging in the areas of mentorship program, facilitation centre in each district of the country and MSME checklist will prove a very important catalyst in this direction. Where MSME are looking for re-organising their working capital, make or buy decisions, new investment and return thereof, Chartered Accountants can play a very important role as business solution providers. They are being trained in three-year rigorous training to handle a wide range of challenges and having hands-on experience. The Institute of Chartered Accountants of India has over 3,20,000 members strong Chartered Accountants community, especially 1,00,000 Small and Medium practicing firms spread into every part of the country including in B & C Towns and can act as a pilot for trying out this idea to connect MSMEs entrepreneurs.
Echoing the same, B Madhushalini, representing a 30-year-old CA firm from Coimbatore, says," The MSME sector is already in chaos. With almost zero business, the entire outlook is changing drastically. The MSMEs should adopt online methods to tackle this and as equally the situation is not yet back to normal completely." According to her, the key challenges the MSMEs faced during the pandemic were funding, working capital issues and compliance. She also requests the small companies not to see a CA professional just for audit purposes. A qualified Chartered Accountant might be of help in  anything involving money and can approach a CA for this. 
In addition to the launch of MSME Mentorship programme, the institute has issued a "MSME Business Continuity Checklist" providing information on a number of factors that require special attention by the management of MSME which can guide their initiatives to face this tough time. This checklist provides guidance in the areas ranging from re-assessing their operating cycle, assessment of working capital requirement, how to improve liquidity position, due diligence in relation to trademark, Insurance and IT System and how they can become an exporter in the times to come.
Another Mumbai based CA, Hansal Bavishi says the foremost problem many customers in the MSME space, especially the traders or manufacturers is the payment. "They [SMEs] have  to pay their vendors on time and their payments get stuck with their customers who are large enterprises. With the lack of awareness on MSME registrations, many SMEs have got caught with the cash crunch. "I know a business owner who sells cosmetics. He is yet to get payment for the invoices raised during June 2020. With no payment received, you call it greed or passion or ignorance, the same customers had been billed for September 2020. The customer is now taking OD from the banks", he says who further added that MSMEs should think carefully on the financial aspects before billing.
On the other two key things he wants to say is that MSMEs should adopt digital modes of business. "They should try digital avenues like building a website, preparing a digital catalogue or placing themselves on the online portal. Another aspect is that while many large economies are spending big on marketing, why can't small companies should not tell others on what business they are doing", he concluded.