The disruptive trends of social, mobile, analytics and cloud, often termed "SMAC" or the "Nexus of Forces", are well-recognized as essential elements of next generation IT applications. They represent a desirable, future end-state for IT applications and architectures due to their characteristics of collaborative functionality, ubiquitous access, and intelligent insights, all delivered via a flexible and scalable delivery model.
This is a complex journey because these four disruptive trends need to be considered in combination with one another as opposed to separately as was the case for most organizations in prior years. The reason for this is that the trends are mutually re-enforcing and the fusion of the trends within specific business scenarios is even more powerful.
Each of these areas offers huge opportunities for benefits, including enhanced collaboration, increased productivity, more efficient operations and improved customer services. And each creates unique security threats, which, if not addressed, can lead to serious problems for organizations.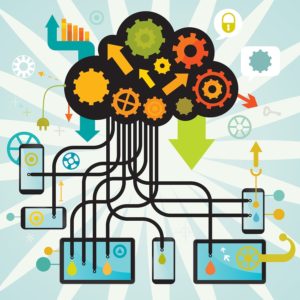 A growing number of organizations that are leveraging cloud, mobility, analytics and social media are creating strategies to address security in these emerging areas.
SMAC is a trend that has engulfed today's IT industry and one that organizations are struggling to manage. Today's expanded IT infrastructure is all about collecting more data, including sensitive data, and now significant security risks are being compounded as the data is being concentrated in large data "lakes" such as Hadoop. As a result CIOs are looking at upgrades, new technologies and new strategies to assure security while delivering the required services.
Managing risk is no longer about just securing data. It's also about protecting your reputation and brand while enabling your business. To drive results, CISOs are embracing mobile technology and the cloud—giving their clients and employees rapid access to information in an environment where risk is heightened.
Fortunately, this model of enterprise computing doesn't have to be the high-risk proposition some IT professionals fear. By rethinking security to meet expanded requirements, you can mitigate the risks that may arise and take full advantage of what SMAC based technologies promise.