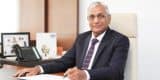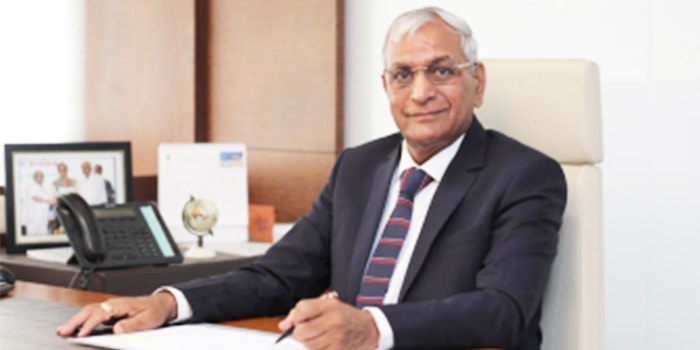 The chemical industry might call me responsible for pollution problems & global warming. However, the chemical industry manufactures plenty of products that make our daily life easier. Thanks to the chemical industry, raw materials can be converted into nearly any product we need daily. Since the competition is increasing rapidly, innovation for finding new products and services is imperative for the chemical industry to satisfy demanding and environmentally conscious consumers.
The chemical industry has already touched all areas of our lives. This includes food, décor, agriculture, hygiene, mobility, etc. The chemicals produced serve as essential raw materials for making thousands of articles — medicines, fertilizers, synthetic rubber and fiber, plastics, explosives, etc. Chemicals are also used in many industries to improve or preserve the quality of nondurable and durable goods.
The chemical industries are considered basic for health, industrial and agricultural development, and defense. The industry produces a large number of consumer products. The importance of the chemical industry in the day-to-day life of human beings cannot be ignored.
In an exclusive chat, Ramesh M Patel, Senior Vice President, Gujarat Chemical Association – throws more light on the importance of Chemicals & Dyestuffs in the growth of our country. Edited Excerpts
Q1. Can you share something about your Association?
Ans. 'Gujarat Chemical Association' is a Traders Association, and 'The Gujarat Dyestuff Manufacturers Association' (GDMA) is a Manufacturers Association, where I serve the role of a President here."
GCA was established in 1947 to boost the industrial Economy of India after independence. We have provided a platform for the chemical trade and industry members to share information and work together to export, import, and manufacture chemical products. We have around 700 members supported by Chemical Traders & Manufacturers of chemicals and their allied products, petrochemicals, dyes and dyestuff, pharmaceuticals, pesticides, and agrochemicals. Members hail from SSI Sector throughout Gujarat.
The GDMA Association was founded in 1962. The number of its members is ever-growing. We have memberships from 1100 + manufacturing units, producing Dyes Intermediates, dyes pigments, and specialty chemicals. Most units hail from the small-scale industry (SSI) sector, and 90% are MSME units spread all over Gujarat.
Q2. What is the common code of conduct your Association follows?
Ans. We follow 3 Common codes. Prevention of air pollution, prevention of water pollution & prevention of soil. We have got awards from the Government of India and Govt of Gujarat for that.
Q3. Can you share about your Events & Summits?
Ans. GCA has organized a number of key events and summits to further the growth of the chemical industry in Gujarat, like-
Guj-chem Chemical Conference
Guj-chem Expo-2006
Asian Chemical Leaders' Summit 2008.
Global Chemical Conclave-2009, under the banner of "Vibrant Gujarat-2009".
Conducted Industry-Institute Academia Program, under which GCA has signed MOUs with various prestigious & premier Management and Technical Institute & Universities.
GCLS – Global Chemical Leadership Summit – 2010
Released a Book– "GOLDEN SAGA OF SUCCESS," history of Gujarat Chemical Industries as suggested by Hon'ble Chief Minister of Gujarat, Shri Narendra Modi, during the Global Chemical Leaders' Summit-2010, held at Ahmedabad.
Successfully organized "THE INTERNATIONAL CHEMICAL CONCLAVE" road map to Global Competitiveness – focused on Gujarat Emerging as a Global Chemical Hub for major chemicals, Dyes & Intermediates, petrochemicals, specialty chemicals, and the pharma chemical sector.
Two days of workshops on Quality Management systems and Quality Management Tools on 8th & 9th Sept 2015 in Ahmedabad were organized with support from MSME-DI, Ahmedabad.
Q4. Share something about your Common Facility Center (CFC) & its benefits to members?
Ans. Gujarat Chemical Association (GCA) is planning to set up a Research and Development Facilities in Chemical Enterprises Clusters – called Common Facility Center (CFC) at Ahmedabad with a view to providing a platform for micro, small SSI units, R&D organizations, and companies to utilize and harness the manpower potential for swift progress of MSME sector.
R&D, Testing, and other allied facilities in the CFC will be provided to the member and other units at subsidized charges. These would also include services like guidelines for technology up gradation, quality improvement, entrepreneurial and managerial training, consultancy and counseling services, testing the raw material as well as finished products, etc.
Q5. Share something about the infrastructures and facilities available at CFC?
Ans. Infrastructure Facilities available include Pilot Plant, Research & Development Center, Convention Center / Conference Hall, Library, Training Center, and Testing Center.
Q6. What are the business challenges your sector faces?
Ans. Storage of working capital, storage of raw material, and shortage of manpower are big challenges. The current challenge is pollution control.
Q7. Share about exclusively major challenges of your industry? What would be your requirement from the Government – for all these challenges?
Ans. We import from many countries. Like how getting outstanding payments is a threat, the shortage of containers is huge and deserves immediate attention. We have requested the Government of Gujarat for better infrastructure.
Q8. You are worried about raw material costs and a shortage of skilled workforce etc.; how are you using IT to resolve these challenges?
Ans. IT tools are always really helpful for our members. Our dependence on IT is very high in terms of day-to-today operations. Predominantly, we import raw materials from China, Germany, Belgium, Australia, Canada, and the USA, and our computing systems help us best in terms of return filings and others.
Q9. Post-Covid – how has your sector transformed?
Ans. During Covid, we have been encouraging our members to manage the worst situation. Post-Covid, with the help of the State Government and Local Bodies – we are now nearly normal. But the Textile industry faces some challenges not only in India but in the whole world. We are manufacturing Dyestuffs which are used mainly for Textiles. Our business is going strain in this segment – even Post Covid.
Q10. Despite these challenges and turmoil, are there any notable companies that have shown good business growth during these times?
Ans. Many companies have slowed down during this period. It will not be ethical to name a few better people from them.
Q11. What have been some of the significant contributions of your Association to the betterment of our country's economy?
Ans. We continue to work for the development of the Dyestuff Industry and resolve their issues. Every year we encourage Tree Plantation and inspire our members for Green Cover. We give export awards every year for the Dyestuff Manufacturers. We have talks with the Government of Gujarat, the state ministers, and IAS Officers. We have our delegates going abroad also, and we give our total commitment to the growth of our Indian economy – in this sector.
The industry has made good progress; it must continue building past achievements and developing new management approaches. Undoubtedly, the chemical industry is significant for the economy in all countries. This industry contributes to almost every sector of the economy. It is used not only in producing pesticides and fertilizers but in other products that we use daily. It is used in the textile, pharmaceutical, health care, and even automobile industries. Moreover, you would be impressed if you had a closer look at all the products you use and how they are connected to the chemical industry. To have all the wagons tied to one engine – no doubt, GDMA and Gujarat Chemical Association play a perfect role of an engine-referred as the Association.