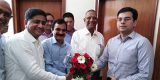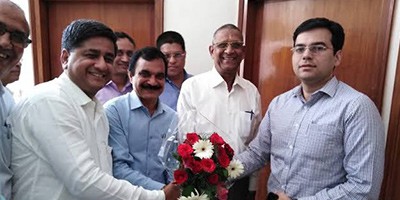 Despite being one of the fast-growing clusters in India, Gurugram is expecting better infrastructure, road connectivity, and better tax holidays.
According to J.N. Mangla, President of Gurgaon Industrial Association (GIA), "The COVID situation is not giving a higher impact these days. Since the government has not announced any restrictions, the industries are not getting impacted much." He also requested the governments not to have any kind of lockdowns that will impact the market.
The association is an apex and the oldest industrial outfit of Gurgaon. Founded over 44 years ago, GIA has been Gurgaon's premier industrial association with a present membership of about 400 organizations in big, medium, and minor categories. A facilitator, GIA has been catalyzing change by working closely with the government on policy issues, enhancing efficiency, competitiveness, and expanding and exploring business opportunities for industry through various specialized services.
Gurgaon Industrial Association also provides a platform for making entrepreneurs more innovative and efficient to gain a competitive edge at global, national, state, and regional levels. GIA works closely with different governmental agencies and infuses synergies to elevate the industry by accelerating the tempo of its constant growth. It endeavors to articulate its members' genuine and legitimate interests and concerns to foster balanced industrial growth in Gurgaon.
Infrastructure issues:
Speaking on the sound infrastructure issues, he said: "No doubt, Gurugram has got a fantastic infrastructure compared to the other cities and is most suitable for the industries whoever is setting up their units here" He also quoted the recent report from Square Yards during COVID pandemic, Gurugram is the most suitable city to live in the COVID-19 era, as compared to Mumbai and Bengaluru. The index determines the suitability of Indian cities by population density, open area ratio, and the number of hospitals. Gurugram has emerged as a sought-after realty hotspot due to its excellent connectivity to Delhi via the Indira Gandhi International Airport. It is also accessible via Manesar (Haryana) and Neemrana (Rajasthan).
He also recalled that the ambitious Delhi-Mumbai highway would be a boost for the economy in and around Gurugram. According to him, the government's plan to nurture the industries in the region would be an additional benefit for the economy revolving around Gurugram as a whole. However, he also requested the agency and governments implement the projects to give more importance to people already existing in India. According to him, more than 10 Thousand organized industries depend on the Gurugram region.
Expectations:
The association is framing its draft policy towards the forthcoming financial budget. Some of the critical requests the association is planning to put forth with the government are
Demand for special tax holidays for the industries in Gurugram'
Increasing better connectivity between the neighboring states in all modes of transport;
Priority for the local companies during land allotment in the Mumbai-Delhi highway industrial corridor;
Uninterrupted and subsidized power supply for the SME companies;
Special consideration for the exporters are also needed.