– Vishakha Goswami |IMAWS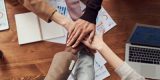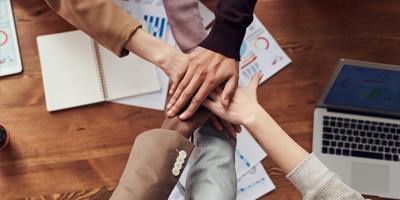 Since the start of the pandemic, businesses have been hit badly. Some of the worst-hit sectors are hospitality, tourism, aviation, retail, real estate, and automobiles. In the last two years, the ecosystem has become more perilous due to the uncertainty of evolving new variants of coronavirus that leads to confusion about the pandemic response approaches. Business owners were managing dual responsibilities of economic and health crises by driving new employee and customer engagement protocols, remote working, consolidations and creative partnerships. CMR India has reached out to leaders of different sectors to understand what challenges they have faced and how they reassure the revival of their respective sectors and businesses.

While addressing the challenges of doing business in 2022, Rahul Timbadia, CEO, LATIM, La Tim/Saj Hotels Group – Real Estate, Steel Mill & Hospitality, said, "It was indeed a trying time. The highest suffering was in the Hospitality Industry. To keep six restaurants and two resorts alive for two years was extremely challenging. Steel Business and Real Estate also suffered at the initial stage, but we survived and also flourished due to the revival of the demand in both sectors. Now that time has dramatically changed, I see zeal and enthusiasm everywhere. There is demand for all the products that we offer. There is no special strategy except what I told my staff – show up at work with all the enthusiasm you can genuinely muster. We have left the bad time behind. Be outrageously energetic and madly alive. Go the extra mile to delight your customers. See the opportunity for learning and personal evolution amidst a seeming setback. Embrace change as a chance to grow. Laugh with a teammate and make the team grow with passion. I am sure that we will come out with flying colours by the end of 2023."
Speaking about the challenges small to medium-sized businesses face in 2021-22 and possible solutions next year, Hemant Warudkar, CEO, Express Analytics, said, "Small and Large companies have all struggled with a major challenge of shortage of available talent in 21-22. Work from home has opened the entire world to employees, and the start-up economy has led to fierce competition for talent. Human capital is in short supply, especially for the knowledge economies like India and the USA. The USA is experiencing the great resignation and departure from the office."
Mr Warudkar is the first generation Indian entrepreneur who founded Express Analytics in the USA and has a global presence with headquarters in Irvine, CA and Pune. "Express Analytics has handled the challenge by being human in its approach. Our policy is to let our employees "work from where you like and when you like, just deliver on schedule and budget", he added.
Furthermore, he said, "In the next fiscal year, being clear about deliverables and timelines rather than the work location will truly help corporations deal with this situation. Managing the office space through flexible workspaces rather than expensive long-term leases, investment in high-quality bandwidth and power backup solutions at the employee's home can ensure a balance between employee morale and output. Employees avoid wasteful commute time and spend it with their loved ones. It makes them more productive and enthusiastic."

Shanmu, CEO of Asista Software Solutions Pvt. Ltd., is optimistic about the year ahead. He said, "The COVID-19 pandemic disrupted business operations globally and indiscriminately. Remote work became the norm, and businesses and employees struggled to meet service level commitments while adjusting to the new normal. During FY-2021-22, Asista was able to help businesses thrive with our Service Automation Platform that resolved productivity issues and improved customer satisfaction, resulting in more client onboarding than ever before. FY-2022-23 began with a new COVID-19 variant, the Russia-Ukraine war and the threat of further economic challenges. For Asista, challenges are opportunities, and we are ready to help businesses deal with disruptions, maintain continuity and overcome uncertainties."
The technology sector across the globe has seen various innovations and the evolution of the workforce. Praful Gami, CEO of Strategic ERP, said, "The last two years have been very challenging for our organization and our clientele. Repetitive lockdowns, the sudden shift to work-from-home culture and making technical provisions for employees unable or unwilling to work from the office, concerns around information security and performance measurement and management were some of the challenges we faced. This crisis turned out to be a great opportunity for our clients and us to review our business processes, technology infrastructure, scalability, remote working capabilities of our system, cyber security measures, recruitment and performance management processes. Based on a thorough review, we strengthened our products to adapt to the existing and emerging challenges, which helped us strengthen our own business and our clients to establish robust business processes through innovative use of technology."
Sandeep Kelkar, CEO of Kiotel Automation, threw some light on the electronic sector. He said, "We have seen that the electronics industry faced a huge shortage of chips. One of the biggest challenges that we have seen is the global shortage of silicon chips. The basic raw material required to manufacture chips is wafers. US or European companies owned most wafer manufacturing units in China. This was why in 2021-22, there was a shortage of chips, aka semiconductors, across the globe. We at Kiotel Automation took the right steps at the right time last year by revisiting all the products, making necessary changes in hardware design, subsequently in software. Though it slowed down our business, the efforts will pay now. As you see, Smart Lighting has vanished from the market. We are one of the few companies that offer Lighting design, hardware and IoT backend solutions for the Lighting industry. Be it commercial, home use or Street Light."
One more sector has impacted at worst, which is the events and concerts companies. We have taken a viewpoint from Aditya Bivalkar, Founder and Creative Head of Raghuleela Enterprises. Raghuleela Enterprises specializes in organizing Musical Concerts and Cultural Events. He said, "Due to the pandemic, the biggest challenge I faced was reaching out to the masses. The auditoriums and event venues were under restriction. The sponsorships and funding were not as usual; hence, we could not organize large-scale events. To deal with this issue, we did online events across the globe. The response was limited, but we were happy to reach out to the masses as an organization. We were active in the event management service. Last year we started professional technical support, Public relations, Digital marketing and other digital services under the venture Media Hub. The challenge is to manage both the event segment and Media Hub at a time. Now, as we are under the unlock. We have to shift again to offline services and events. It will be a big challenge to handle both facilities at a time."