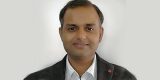 The past two years have forced many organizations to adopt the HR tech for a more dynamic workforce and work model. With the widespread acceptability of remote and hybrid work, HR technology will see a surge in the coming years. The current and the next-gen HR technology will revolve around employee engagement tools.
The 'back to the office' has been taken backstage amid the rising cases of the omicron variant of COVID-19. Now that the companies are shifting towards remote and hybrid working models. Employers embrace the software and applications that are primarily engaging and designed for employees to manage their work efficiently and hassle-free while ensuring the employer that the remote working workforce is connected, productive, and driving results.
Mr. Surendra Varma speaks about upcoming HR tech trends and sectoral growth in India.
Q1. How are organizations adapting to the changing needs of the workforce?
Ans. We have observed that, especially during this pandemic, all service-based businesses/organizations adopt HR technologies solutions because their employees work remotely. This is the only way to manage the workforce and run the company. People are the core of any business, and with the growth of Startups and SMEs, there is an increasing demand for the right HR tech platform to manage people better and create a more innovative and more productive workplace. There will be an increased demand for HR tech platforms in the coming years.
Q2. How do you see the increasing role of next-generation HR tech such as AI, VR, Cloud-based employee training tools?
Ans. Artificial Intelligence, Machine Learning, and Data Analytics have become a game-changer for HR tech or any other industry to say. For example, if we talk about the manual recruitment process – right from shortlisting an application to onboarding a talent, it would have been a time-consuming and challenging task to analyze the enormous amount of data/ selecting the right candidate out of thousands of applications against the job posting. AI and data analytics tools made the entire process a lot easier.
In the HR services tools like AI bot, machine learning is helping in terms of resolving basic queries related to employee/employer by the bot itself.
Therefore, it has become very convenient to the users and the HR team because it reduces the operational time, and one can focus on value-adding tasks efficiently.
Q3. Why are companies not adapting to new technologies in their HR divisions?
Ans. Adoption of a platform by users decides the success of any medium. HR Tech adoption, especially in Startups and SMEs, is a big challenge for many reasons. Many organizations do not have structured and defined HR processes and systems. Many of these organizations do not have qualified and experienced HR teams to manage the implementation process, attrition of the HR team, and of course limited budget and resources.
There are many roadblocks to tech adoption in various organizations. Firstly, many Startups and SMEs select the platform based on the price and not based on what suits them and whether the platform is scalable as they grow or not.
Secondly, the product/application has to be user-friendly, easily accessible, and adaptable by the end-user here; end-users are the employees. I think what we are failing to understand is that the market and players are building HR tech platforms to cater to the B2B models by forgetting that the aim is to facilitate the employees of any organization.
Q4. How are you providing value for startups and MSMEs?
Ans. At 'Engage,' we are trying to change the way employees are getting managed in Startups and SMEs. We are trying to empower HR teams by giving them access to best HR practices on the platform, which helps them manage HR effectively and do more value-driven work for the organization. Unlike other products like CRM, Accounting software which subject matter experts use, the HR Tech product is used by all the employees. Like what's up, it must be elementary to ensure the adoption is fast and smooth without much training.
We are building Engage similar to the B2C concept keeping in mind the end-user, i.e., employees, and by synchronizing the organization's business priorities.
Q5. Tell us something about the future of the workforce and the growth of HR tech in India?
Ans. The market is now focusing on developing a unique platform that can manage the hybrid working model. The massive use of data analytics and artificial intelligence will be used to figure out the scalability and loopholes in the workforce. In the next ten years, HR tech will be a booming industry in India; there are two main reasons for this hike – one is that India has become a destination for startups, and the ecosystem is getting matured. Second, SMEs and Startups are contributing to 40% of India's workforce, which will further grow.
Q6. How can ENGAGE provide value to the growth of the organization?
Ans. We have built a very interactive platform. The platform provides accessibility about all their perks, benefits, and employment rules and regulations, which helps organizations create a transparent work environment. Our ticketing module helps employees raise any issue or query, grievances or suggestions, etc. They can also track their ticket status. HR and employees can do honest time communication on mobile applications through the platform. There are automated follow-ups and reminders set up in the system, which will regularly notify the operators/users until the issues are resolved. This saves a lot of time where an employer can provide regular employee feedback, which helps organizations retain talent through the platform.
Q7. How do you ensure the quality of your product in the growing competitive market at a comparatively lower price?
Ans. This is one of the biggest challenges and an opportunity for us, as we are focused on catering to SMEs, MSMEs, and Startups because they don't have a budget to spend on HR tech. This is the last thing that they want to spend on. Once they understand the value this platform provides, they are ready to put money into it. No company puts its money on HR without getting a reverse.
One of our objectives is to become a market leader in this segment. We are focusing on providing our platform to services-based organizations; we are not just the HR-admin product; we have built features on our platform specifically for these two industries. For example, if you talk about a sales-driven organization, say a Pharma Company with many salespeople, how do you capture their attendance? How do you ensure that the employees are moving in the field, and they put a local convenience bill at the end of the day? How do you ensure that the legislation is not fake?
ENGAGE has built all these applications with GPS tracking, real-time monitoring, time-sheet, etc. Employers can monitor all this information. Focusing on a specific sector helps create the right features rather than building many features, which helps build a robust, stable product that we can make available at an affordable price to our customers.
We are trying to provide an advantage to startups and small organizations where they can give a feel and culture to multinationals at an affordable rate. That is the crux of what ENGAGE is building.