Vishal S S(cbedit@imaws.org)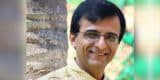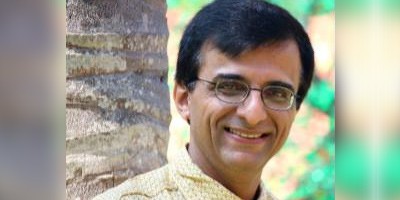 Hybrid styles of working are becoming very common after the pandemic, as people have adapted to the new working culture. This growth in hybrid working style across sectors has increased the demand for Cloud platforms to enable them to work from anywhere. In fact, cloud technology acts as the backbone to digital transformation. As organizations adopt technology to drive efficiency, agility, and connectivity, their way of sharing information also changes. Cloud computing paves the way for organizations to store and access data and programs over the Internet instead of having systems on-prem. Moreover, it provides this convenience on a pay-as-you-go basis. You need the right partner to help you move to the cloud. We spoke to Suresh Ramani, CEO, TechGyan, an award winning consulting services company on tech and cloud adoption in the country.
TechGyan is a Mumbai based company that provides Cloud based Productivity and Digital Security Solutions to Small & Mid-sized Indian and International Customers. The company is a Gold Certified Microsoft Cloud Partner. Their Solutions, TeamWork 365, SecureIT 365, and DataCenter 365 are based on Platforms of Microsoft like Microsoft 365 which includes Office 365 and Enterprise Mobility + Security; and Windows 10.
Here are excerpts from the discussion.
Overall, which cloud technologies are being commonly adopted?
There are three major types of cloud computing models that are constantly deployed by organizations–private cloud, public cloud, and hybrid cloud. A private cloud is where a company sets up its own cloud infrastructure. Public cloud represents services and infrastructure that are shared by many or all organizations. On the other hand, hybrid cloud computing combines both public and private clouds to share data and information across a variety of domains.
What major trends are being observed on the cloud platform?
As business models are quickly moving to cloud computing, the need for real-time data analysis and decision-making is taking its place. Therefore, there is an emergence of an edge in cloud computing, which could streamline innovation and enhance connectivity. Many companies across the globe are planning to make remote working a permanent mode. Owing to the increasing popularity of work from home, virtual cloud desktops come out as a handy solution to address remote challenges. While artificial intelligence was seen as a common cloud computing trend, 2021 unravels a combination of AI and machine learning. AI enhances business operations, functioning, and efficiency, and on the other hand, machine learning helps data centers learn from experience to work more effectively. Although old, cloud-based application development is gaining momentum in 2021. Because of the pandemic and increasing expenses in the physical environment, app development is increasingly moving to the cloud.
The demand for cloud adoption will increase even more in the coming years as its workability is very flexible and employees are able to work anytime. Apart from that, the data of organisations is also safe and secure.
How reliable is cloud security as compared to on-prem security?
Previously, organizations would store their data on prem, in which the risk of losing it was very high. Whereas any data you store on the cloud is safe and secure, provided you carefully define access rights to this data.
Data on the cloud is so secure that anybody who does try to gain unauthorized access will be tracked and their identity will be logged.
How does the workflow pipeline structure work at TechGyan?
Customers approaching TechGyan come with a number of requirements in which many solutions may not be suitable for them. Our company analyzes those requirements carefully and gives them all possible package options in a very transparent manner. This package is given for a trial period so that the customer can evaluate its feasibility. Packaging is a major advantage of TechGyan. It is always structured in a way that the client understands their own requirements rather than investing in all packages.
What marketing strategy is TechGyan using to reach out to the SMEs/SMBs?
We have adopted the latest digital marketing technologies to reach SMEs and our other customers (including international ones), which always keeps our customers engaged with new updates and the latest content. We also keep a close track of feedback about our services from our customers so that we can constantly keep improving our services.