Gamezop is a multi-game platform started by brothers Yashash Agarwal and Gaurav Agarwal in 2015. Prabhu Ram, Head-Industry Intelligence Group (IIG), CMR, engaged in a free-wheeling discussion with Gaurav Agarwal, Co-Founder, Gamezop, around gaming and what Gamezop is up to.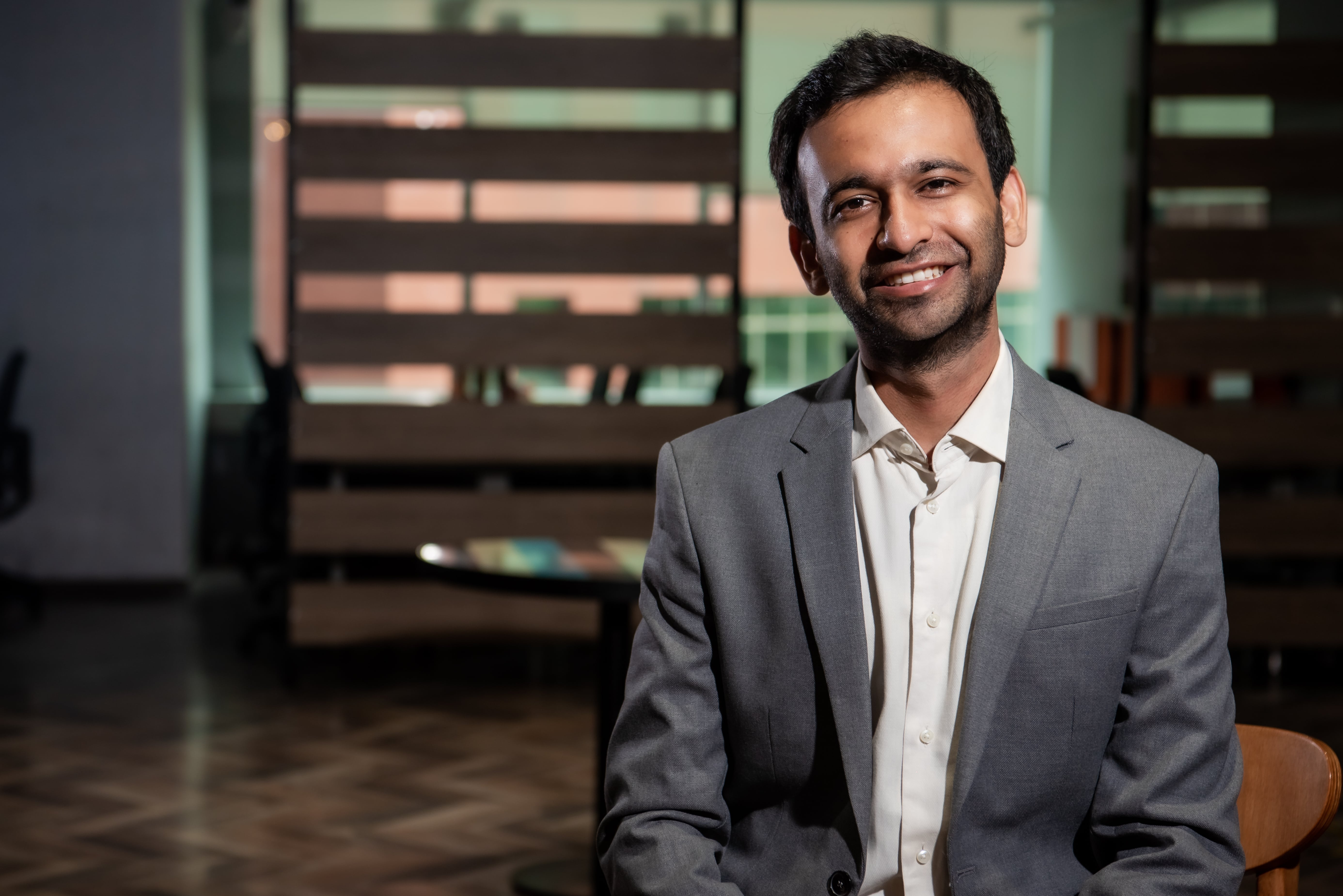 Prabhu: At CMR, our recent gaming research insights point to an increasing democratization of gaming. Thanks to powerful smartphones, we have seen the emergence of new gaming cohorts. While there are the serious gamers, there are casual and hyper-casual gaming fans. The hyper-casual ones are playing a key role in driving gaming forward. Let us talk about who Gamezop's consumers are, and what is Gamezop's value proposition.
Gaurav: I completely agree with you that gaming is seeing increasing democratization. Even quality titles are no longer restricted to those with powerful gadgets. In fact, the biggest opportunity for gaming companies around the world today is to convert the non-gamers to casual and hyper-casual gamers. This massive opportunity is very close to our hearts at Gamezop.
If we look around, we will see that all smartphone-based gaming companies want to push their games through mobile apps that the users are expected to install. One app gives you one game. If you want to try another game, install another app. If space on the device is a constraint, delete something else to make room.
This whole process is too frictional and hinders new users from coming into the gaming ecosystem. The task of installing an app to play a game, we aren't realizing, is akin to downloading a video file, and then playing it on a media player. This is what all of us actually used to before YouTube happened. The question is when videos can be played instantly and on a single tap, why not games?
Gamezop eradicates the need to install a new app each time a user wants to play a game. Our approach is to add a gaming section within popular non-gaming apps and websites. This way, the users of these apps and websites are able to play trending games, just as easily as they play a video on their Facebook feed.
Smartphone games are being distributed today largely within the two major app stores. Gamezop aims to become the third large channel for distribution of games, where games will be delivered as instantly playable and run smoothly within apps and websites people already use.
Prabhu: Let's talk about the game developers that Gamezop works with. Do you acquire content? Or license it? What's your strategy?
Gaurav: There are two sets of developers that we work with. First, the game developers. We acquire content from all around the world. We have looked at both acquiring games as well as, in some instances, non-exclusively licensing games. After acquiring content we catalogue them in a single multigame platform.
Secondly, we work with developers of apps and websites to distribute this multigame platform. As we discussed, adding a dedicated section for games boosts engagement time within non-gaming products as well as earns them additional revenue. Over 2,200 apps and websites – including Amazon, PhonePe, Indian Express, Samsung My Galaxy – have a gaming section powered by Gamezop. Through this wide network of partners, we have over 40 Mn users on our platform each month.
Prabhu: How do potential partner apps discover Gamezop?
Gaurav: App developers or website developers are always looking to add user engagement and additional revenue. Added to this is the fact that there is absolutely no cost to integrate Gamezop.
Our hands are always full with new integration opportunities. On one hand, there are potential partners who have seen Gamezop integration on a product, liked the offering, and reach out to add a similar feature for their users. On the other hand, we strive to reach out to category leaders as well.
We enjoy this B2B2C approach because each time we add a new distribution partner we get a boost in user count without any spending. If we were another B2C gaming company, we would be solely responsible for growing our user base. It's tough to retain existing users, let alone adding users. Given that Gamezop is live inside 2,200 products, we benefit from the multiplier effect of each of these products adding to their user base.
Prabhu: Gamezop recently raised INR 32 Cr in Series A round led by BITKRAFT Ventures. What does your future roadmap look like?
Gaurav: We realized early on that our product has a global use case. 25% of Gamezop's end users already come from outside India. Most of the games that we actually acquired are from global game developers, so the content catalogue is already fit for consumption outside India. We have raised capital for our overseas expansion so that what we have achieved in India through partnering with publishers can be replicated overseas.
It's a really cost-effective model to be able to reach millions of users each month without spending a single rupee. Adding a few more geographies to our network will take us one step further towards our goal of becoming an effective distribution channel for game developers and the preferred gaming destination for users.