Raj Talluri is the senior vice president and general manager of the Mobile Business Unit at Micron Technology. He is responsible for building world-class mobile solutions to address the growing market opportunity driven by emerging usage models such as artificial intelligence, augmented reality and advanced imaging.
Ryan Baxter is the senior marketing director for Micron's Data Centre. He is responsible for supporting the memory needs of cloud and networking customers and helping to define Micron's strategic product portfolio.
Shipra Sinha, Analyst – Industry Intelligence Group, CMR sat down with them at the sidelines of Micron Insight 2019 for a freewheeling discussion.
How does Micron look at 5G and its penetration and how does Micron plans to leverage?
Raj: 5G is actually moving much faster than we expected. For example, already at this year's Mobile World Congress, many 5G phones were launched. And we think that the 5G penetration will be much faster than 4G.
We think that by 2023, the some of the reports I saw say that there might be 1.5 billion 5G phones. So, again average density is going up to x in DRAM and average density going up to 5X in NAND, so it's a big opportunity for Micron. You know if you look at 4G,it took about seven years to get to a 65% kind of rate.We think 5G will get there in five years.So, we actually think that the 5G is happening much faster than 4G.
Ryan: And then to the network side of things, we certainly are starting to see the first in demand from end customer related to 5G. Of course, that's an elongated period because it takes time forthings like that to be integrated into systems and therefore deployed. But yes,we've been actually seeing the first aspects of 5G roll out in the form of a demand signal as long as nine to 12 months ago when it started then. Gartner says it's essentially going to grow at roughly 67% bigger out to 2022 to the tune of about seven and a half billions, just in the radio access network aspect alone. So, we're certainly starting to see that today,lots of interest in certain aspects of our portfolio that we didn't necessarily have a lot of interest in before. That's because who to a lot of, you know,the buzz about 5G and the fact that it's not just a tomorrow technology it's here today and we're definitely seeing shipping revenue towards us today.
Raj: It is not just the phones and data centre, we're seeing 5G in many IoT devices, where we have a very good business, and also auto that so all aspects of Micron business will benefit from 5G.
What is the role of 5G in the Automotive Industry?
Raj: In automotive 5G will provide a lot of bandwidth. And also, there is a part of 5G, which is a sub gigahertz one that has very low latency. So, you can actually make some real time decisions connected to the cloud. They're even talking about getting the sub 13 milliseconds latency for the data. So that will be very good. And in IoT again, I think this is kind of standard in the 5G will enable applications where you can have a long battery life, or something in the field. So, for example, let's say you have a lot of water, distributed water pipes. This is a leak in the water somewhere. You can have a sensor that detects the leak and immediately sends a signal. But then it goes down and nothing is happening, but it will stay in the field for a long time because of a low battery.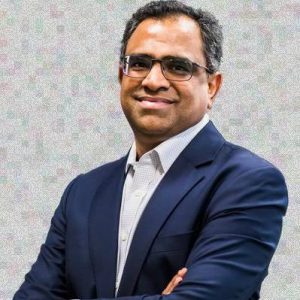 Right now, the traditional technologies like LTE, there is some standards called narrow band IoT but they're not very power optimised. So, everybody has to go and change the battery every few years which is not very helpful. Now with 5G you can go for like for example 10 years without ever changing the battery.
Also, if you look at smart industries, the whole industry inside the industry, many machines can be connected on 5G and then you can manage the machines, you can do preventive maintenance, electricity metres, parking metres, so the whole Smart City infrastructure, I think 5G will have big impact. And we see in all those areas we have to sell some memory next to the 5G model.
What are the top disrupting technologies and products, according to Micron?
Raj: For us in mobile technologies come in different waves, like for example,on DRAM side, one of the big technology changes that's coming is LPDDR5, because so far we are on LPDDR4 market is now moving to LPDDR5. And again, interestingly LBDDR five is coming around the same time as 5G. Because what happens is when you go to 5G, the bandwidth required is high, because the modem itself needs some bandwidth, the 5G modem and the application processor also needs more bandwidth for all the new applications with higher bigger cameras and multiple cameras and video and AI and machine learning so both those things need more bandwidth. So basically, LPDDR5 gives the ability to provide much higher bandwidth and much lower power. So, lot of the 5G phones, you will see actually start using LPDDR5. So, we have products which are LPDDR5 products. We actually are leading an industry now and we are already sampling our LPDDR5, and you will see it in production in the first quarter next year.
Ryan: So upstream of that edge all the way into the data centre and say there are three areas. And that's really the edge computer,edge servers, where the compute really wants to be closer to closer to the user device. So, you're seeing a lot more you know what, otherwise would be servers inside a data centre somewhere, moving actually out to the base station which is interesting because it presents a new set of challenges for the DRAM so, for those applications, we're looking at expanding the operating temperature range of the memory solutions that we provide to the likes of the edge server OEMs.
Secondary acceleration. We're certainly seeing a lot of kind of traditional acceleration in the form of say video GPUs back in the data centre, but also the proliferation of ASEC based acceleration that may or may not be used in terms of edge inference, but, you know, again, those are really starting to drive a lot of interesting requirement changes with respect to 5G because a lot of it is enabled by 5G by the fact that you have lower latency and more real time types of operations that people are wanting to do so. So, it's really those three areas edge compute,acceleration, and then edge inference.
The solutions that we provide HVM, of course, support some of the training piece of artificial intelligence, and then also LP4 all the way into DDR4 as well. So,then everything in between there really is a proliferation of requirements enabled by these three areas.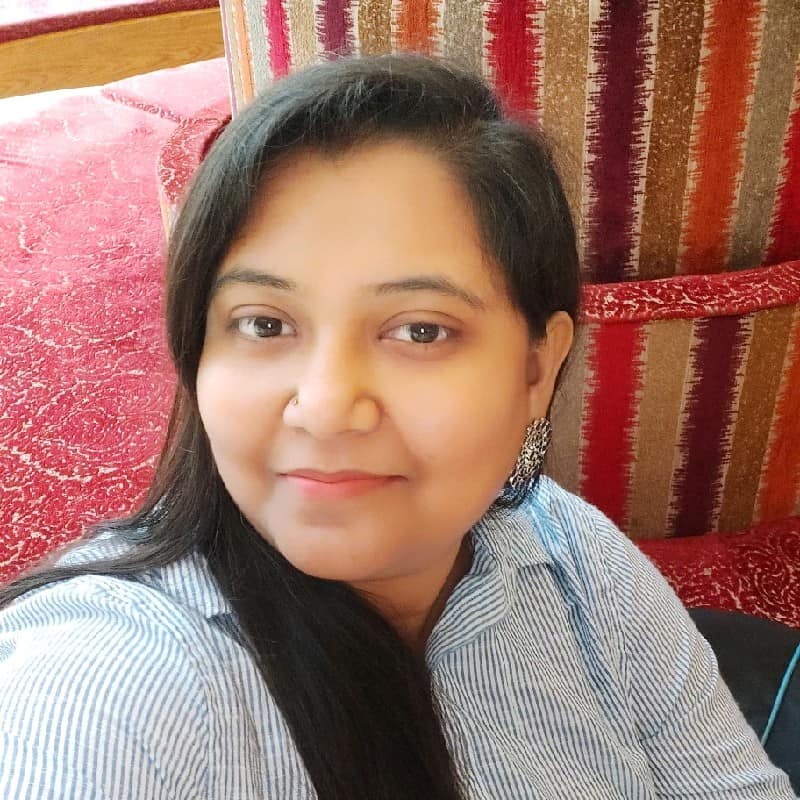 Experienced Research Manager with a demonstrated history of working in the market research industry. Skilled in Analytical Skills, Oncology, Biotechnology, Market Research, and Proposal Writing. Strong consulting professional with a Post Graduate; CREMA focused in Clinical Research from Clinical Research in Education and Management Academy.