As India works on tightening the policies on the IT sector, this association president says the Indian IT sector should no longer rely on overseas.
"Because of recent performance and legal issues in India's IT sector, relying on overseas IT services is no longer the best option for a company's IT needs. The industry is expected to capitalize on its low-cost operations in order to project its strong position in the global IT sector," said Praful Desai, President, and Federation of IT Associations of Gujarati.  FITAG's partners are contributing annual business of more than US $1 Billion of IT Hardware.
Furthermore, material scarcity, rate of inflation, declining demand, and public fear of mortality all have a significant impact on purchasing behavior. During the second wave, the IT industry has been facing a severe shortage of materials such as graphic cards, laptops, printers, processors, ram and more. These shortages in supply have made the product prices surge beyond expected. The Covid impact has altered the logistics as the prices had shot up by 3 to 4 percent during this period.
Falling Demand as Worries Over Uncertainty Sets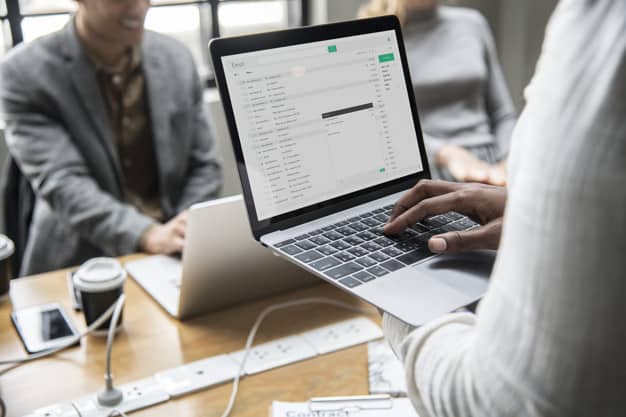 With the worry of an uncertain economic scenario and recession, customers have reduced their IT expenditure and delayed new initiatives. This along with sky-high prices has made demand fall day by day in comparison to Non-Covid days.
"Of course, we can't neglect the truth that Covid-19 is one of the most serious crises that humanity has ever faced. In my opinion, the impact of the coronavirus pandemic is likely to be moderate and short-term, as consumers focus on digitally modernizing their businesses, transferring services and work platforms online, and reducing spending on older systems," added Praful.
During this pandemic, there have been many reasons for the IT industry to be moving at a faster pace than ever before. The Internet has proven to be a lifeline for businesses around the world. It assisted businesses in remaining operational during these unprecedented times when employees work from home.  IT would continue to be the important enabler of the country's growth and development.
Despite the pandemic and lockdown, the fiscal year '21 was relatively successful for the IT business. Due to the lockdown, individuals began working from home systems, kids had to learn from home concepts, and more, which helped to improve IT product sales.
Scope on Technological Advancements in The Industry
"According to me, there are no innovation centers or production units in India for IT products. Around 80% to 90% of the material is imported from other countries. So, if India has a population of millions, then why we cannot produce these products in India, is the biggest question in the IT industry," said Praful
He further added any errors in IT software and computing can be extremely damaging to any business. It might cost the organization money, time, and perhaps reputation. "This should be where the next IT advancement comes into play," quipped Praful.
Cognitive systems can now foresee and detect mistakes in other programs. This can assist businesses in responding rapidly to catastrophic failures. IT workers may protect their employers from an expensive situation by implementing and understanding these precautionary steps. The other advancement should be in computing mostly in the cloud. This enables IT professionals to store data and access resources remotely through the Internet. This further solves numerous storage and security issues while also allowing for some financial savings as you only pay for the "cloud space" you utilize.
Addressing the Most Important Policies
As the new Gujarat government steps in, the industry expects e-commerce policy to be addressed, one of the most awaited policies in the state, added Praful. This has the potential to promote investment, job creation, and wealth development, all of which contribute to overall economic growth.
Aside from this, consistency in the approach controlling both online and offline retail players and a comprehensive data policy in accordance with worldwide standards that address permission, privacy, protection, ownership, access, and utilization of data for both consumers and businesses should be ethical. That would enable to bring more efficiency in the system and ultimately improve customer experiences.
Association's support to the sector
FITAG is a parent body of all IT associations of Gujarat. Currently, 35 IT associations of Gujarat are registered members of FITAG representing nearly 3 Thousand partners (engaged in the business of IT).
FITAG had organized an "IT YATRA" motivating program in 24 non-metro places in Gujarat between the first and second phases of the Coronavirus to motivate and guide all sellers in order to increase sales, how to fight the virus & how to improve business efficiency.
It has been assisting all dealers and distributors by offering new business opportunities through various events such as IT Yatra, Hong Kong Trade Development Corporation (HKTDC) international event, networking meet with HKTDC, Chai pe charcha, Swasathe samvad motivational program and planning online meet with Taiwan computer association.
"We are focused on developing industries in the state. For this, we would need help from the government to reach out to the small partners to educate, support and develop our IT sector. This would allow us not to completely depend on the Overseas. We are highly interested in developing our manufacturing units," said Praful.