The beauty and twist about a good entertainment series, like real-life business competition, is that – you never know when someone will die?
Unfortunately, or fortunately, these plot-shocks are now making their way into an industry that was seldom a page-turner. A country that for long, and patiently, endured (or enjoyed) the stone age of appointment-watching, Doordarshan, Friday-dates at the Box Office and an occasional circus in the city – yes, the same country is now dealing with a flood of unprecedented content. This flurry of new content is arriving from every dimension – like a strong gale – as options, formats, narratives and vehicles.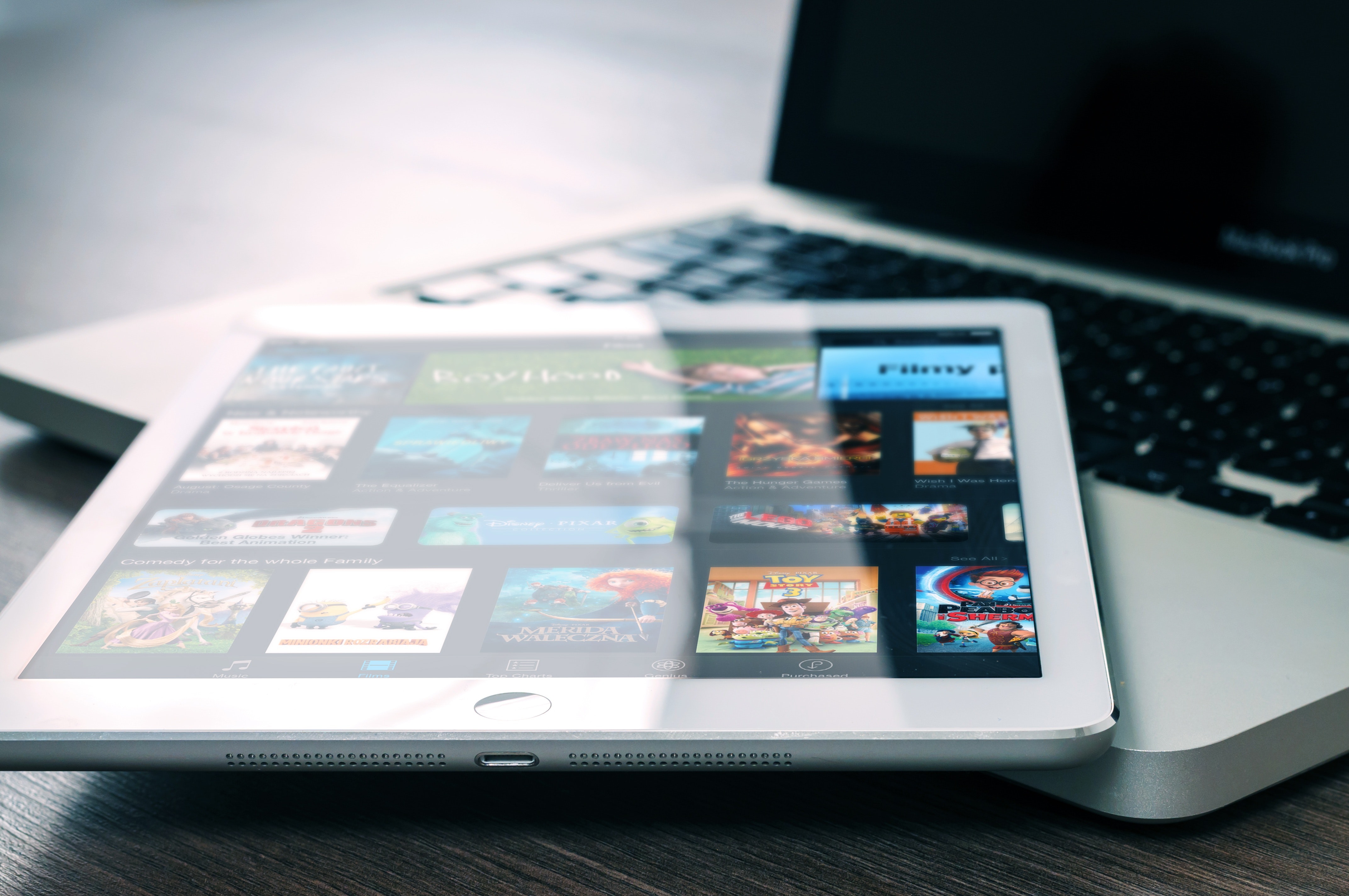 India, whether it is ready or not, is on the cusp of an explosive growth in the next five years for a seismic change in the lands of digital video consumption.
This segment is facing a never-before eddy of an ever-evolving ecosystem, huge investments by local and global players that are cleverly piggybacking on the new Indian's domestic consumptions trends and a turbulence that only technology could have wrought upon the industry. No wonder, we are already ascending towards the second episode already.
The Kingsroad
It is hard pin down the exact trigger that has spurred this fierce flurry of changes but some part of the blame/credit certainly goes towards the proliferation of mobility in India. The sudden, and pervasive, surge of cheaper mobile data and devices has left open new cracks for content-availability and consumption-changes in a fatigued market.
Whether it is a Jon Snow or The Wildings, every contender, giant or normal, is gearing up to leverage this new chapter. Of course, nothing is going to be as easy and complacent as it was so far for erstwhile domestic incumbents. Conventional broadcasters will have to climb a new hill altogether to maintain their wallet share in this unrelenting hyper-competitive market that is shaping up swiftly now. There would be some White Walkers too but only time will tell if they would gasp for life with a new might and mission at all. It would be interesting to see how some pure-play service providers will adapt while they are caught on their back-foot as they spar with new-age platform players like Netflix, YouTube, Amazon Prime and Jio who have both scale and technology on their good sides.
Don't we recall what Ted Sarandos, Chief Content Officer, Netflix uttered a decade back? "Our goal is to become HBO faster than HBO becomes us"
There is little doubt that we will new and strange handshakes as the war gathers gravity and consequences of a new degree. Be prepared to see telecom service providers eke out a new foothold as they continue to increase bouquet of offerings via fresh content tie-ups. Mobile operators have demonstrated this scramble of differentiating their services through content tie-ups. Leading video OTTs and broadcasters like Bharti Airtel with ZEE5, Hotstar, Netflix and Amazon Prime have put together a new battle path by joining their armies. But why?
Beyond the Wall
Let us pause and reckon what is, after all, driving this new tide of growth and the hunger for new thrones?
Could it be an explosive growth of devices and Internet users? Could it be the viewer's last straw with poor content? Could it be both?
Let's comb through some India TV penetration and consumption data. Turns out, we have close to 197 million households with television-spending roughing up to an average of 225 mins/day and this is likely to grow to about 234 mins/day in the next half a decade. We are talking about a rate of close to 6% CAGR (Compounded Annual Growth Rate) while on the other side, Internet and smart-phone penetration is also scampering at a break-neck speed. The Internet users that we see today are likely to billow to close to an 885 million mark in the next 5 years. Similarly the smart-phone penetration can hit a level of 50% – a big leap from the current penetration level of 23%.
So yes, a fast-growing and evolving ecosystem-base is playing just the princess or the dragon that is driving the OTT market to such radical levels – as much as $3 billion-plus in the next 5 years at a 49% CAGR (on account of the current lower base). To add to that, a majority of this shake-up will be manifested in the form of a spike in online video advertising (growing above 40% CAGR and OTT subscriptions growing at 65% CAGR including B2C and B2B on lower bases). The OTT MAU (Monthly Active Users) is likely to grow to 650 million in the next half a decade with 52 billion minutes watched per day. We can only pinch ourselves when we estimate the colossal digital ad revenue opportunity this torrent will create.
Meanwhile, this digital quake will also lead to ad-spending on video growing faster and most of the media buyers could be seen choosing TV & OTT. However, Television with its unparalleled reach in India, will not only retain ad share (with digital viewership multiple personal screens) but will also see limited cord-cutting. The Starks can co-exist with Lannisters, under some circumstances.
But what happens when the dust settles?
The Dragon and the Wolf – A Secret Preview
It may sound like a heavily-guarded formula but like everything cryptic, it is pretty simple. The players who have the 3C's (Content Capability, Capital to invest and Cutting-Edge Technology) will be the ones who will eventually succeed in this new emerging game of OTT market. What will separate men from boys or from dragons is a canon of some well-orchestrated moves:
Local content-building capabilities and libraries can work as inimitable and sustainable advantages for domestic players. The understanding of regional nuances and consumption trends and habits could be a hard-to-steal strength for the local players here.
All global players will have deeper pockets and might afford to invest heavily into this market to tap the burgeoning opportunity and the consequential box seat this brings about. Most of the local players, barring RJio, might not have the economical wherewithal to emulate the giants given their cash-flow constraints. The cost of production and procurement of content could also be an expensive weapon as more and more players will acquire the highly-chased content-library edge. The per-episode cost incurred in digital originals could be 25 to 40% more than what is seen for a television-series. All these factors will be critical determinants of the way some battles shape, and hence, the war goes.
Technology leadership will be a big differentiator with advanced analytics and recommendation-engines for an enhanced user-engagement translating into a huge trump-card over other players. User-friendly apps and streaming experience will be ironically both a hygiene factor and an X-factor in the OTT space. While this tilts the plot a little on global players' side, we cannot ignore some in-house technology proof and engineering-teams that are delivering a high volume and quality live-streaming of Indian Premier League T20 Cricket matches at indigenous players like Hotstar.
All in all, players that are wrestling with this new wave now will have to fight hard to overcome these challenges. They would need to embrace the shift to collaborative marriages for strategic content strongholds like Hulu or joint ventures with partners that can compliment well. As streaming makes it possible to connect to consumer and unleashes access to a huge kingdom of digital content on any device, anywhere at any time – there is no doubt that times and eras are about to undergo massive upheavals.
All players have their respective strengths and gaps in this new Indian market. The ones who fill the gaps faster stand a better chance to take the lead. However, even in developed markets the OTT business is not yet stabilized and the economics needs to be whetted well for India too. Watch out for Jio, Prime, and Netflix play it loud and fierce in India and see who will finally ascend this Game of Throne (OTT). Because right now, everyone seems to be biting their nails. That is, strangely enough, a good sign.
"Fear cuts deeper than swords."  Always.
*This article is excerpted from CMR 4Ps of Mobile Handset Industry Report 2019