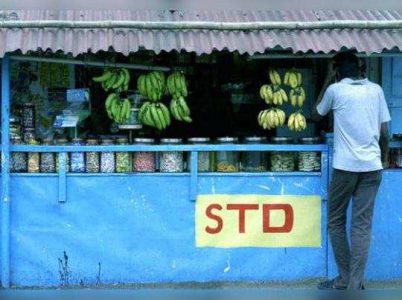 New Delhi, India: Pine Labs, a leading merchant commerce platform in Asia, today launched AllTap, a feature-rich app that can significantly accelerate digital payments adoption in India. Pine Labs AllTap is a revolutionary new app for small merchants to immediately start accepting digital payments on their NFC-enabled smartphone without the need of any additional hardware. The 'tap and pay' feature within the app is secure and is certified by PCI Security Standards Council (PCI SSC), RuPay, Visa, Mastercard and Amex.
Digital payments are on the rise and slowly finding acceptance among Indian merchants and small businesses, which seem to be shedding the erstwhile reluctance in adopting cashless transactions. A major reason for this change in mindset could be attributed to the lockdown restrictions induced by the Covid-19 pandemic raging across the country.
Indian E-commerce players are quick to jump on the digital payments bandwagon, hoping to thrive on the momentum created by the rapid spread of the malaise. Pine Labs, a well-known merchant commerce platform in Asia, seems the latest to join the e-race to payments' glory.
The company leverages a unique cloud-based platform to offer a wide range of payment acceptance and merchant commerce solutions, including enterprise automation ones, such as inventory management and customer relationship management. 
The merchant commerce platform has now launched AllTap, an app intended at accelerating digital payments' adoption among MSMEs in India. The app is specifically targeted at small merchants and vendors to start accepting digital payments on their Near-Field Communication (NFC) -enabled smartphones. The target group smartly includes home entrepreneurs, street vendors, hawkers, cab drivers and others, who are averse to traditional point-of-sale (PoS) terminals for digital payments. The promised advantage? It doesn't require the use of any additional hardware or technical know-how to use such platforms.
"We heard from small merchants, taxi drivers, self-employed individuals, tutors and several other solopreneurs, who wanted a simple digital payments acceptance solution. Our app comes with a cutting-edge contactless payments technology," said B. Amrish Rau, Chief Executive Officer of Pine Labs at the launch. The company has self-admittedly been working on the application since last April, before cutting the rough edges and launching it in the market.
Digital payments and NFC penetration are expected to rise simultaneously in India, as NFC-enabled smartphones are now available for less than Rs 20,000. "Every merchant's NFC-enabled smartphone is now a payments acceptance device. The app has tremendous potential to bridge the digital divide not only in India, but also in other markets." The 'tap and pay' feature within the app is said to be secure and apparently, is certified by the PCI Security Standards Council (PCI SSC), RuPay, Visa, Mastercard and Amex.
This app would offer merchants a robust PCI SSC-compliant Contactless Payments on COTS (CPoC) solution. This ensures all 'tap and pay' transactions are fully secure. The app's PCI SSC-CPoC listing apparently underwent an extensive audit and certification from all leading networks.
Another major utility of the application is that merchants can quickly avail a host of additional features, such as converting a transaction into Pay Later EMIs to increase sales, using their NFC-enabled device.
The app addresses several pain points of small merchants, kirana stores and even roadside vendors. They can now switch to contactless digital payment, accept digital payments during door-step delivery, and reduce the check-out time delays through quick tap-and-go payments. "The app requires little documentation for the digital on-boarding of merchants, making it a quick to download and use solution," says the company.
In order to start using the application, every vendor has to present his business documents, such as registration certificate and GST filing details and bank account information. The app-maker has also seemingly factored in scenarios when some of the above documents could not be available with its merchant partners.
The AllTap app is available on Google Play Store.