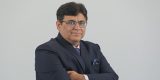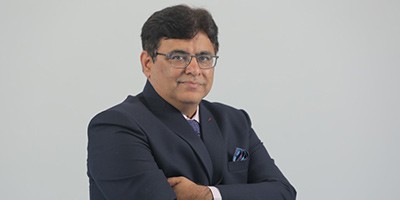 The Southern region of Gujarat contributes 51% of MSME units to the state. Surat alone contributes 46%, making it the industrially most important district of the province. The region's key sectors include Textile, Diamond, Pharmaceuticals, Chemicals & Petrochemical, and Mineral based industries. South Gujarat is mainly engaged in yarn production, weaving, processing, and embroidery activities. Surat has good synthetic product markets, both in production and trading. Ashish P. Gujarati, President of Southern Gujarat Chamber Of Commerce and Industry (SGCCI), speaks to CyberMedia Research on the association.
Q1. Please throw a light on your association.
Ans. Ours is the oldest apex body of Gujarat, with a total focus on the growth and development of trade and industry of the Southern Gujarat region from Bharuch to Vapi and from Umargaon towards Mumbai, Which is a fast-growing and one of the most prosperous parts of the state. SGCCI has a strong base of more than 10,000 direct members, 135 associations & indirect membership of more than approx 1,00,000+ from a broad spectrum of trade and industry.
Q2. What are the key challenges SMEs in your region face?
Ans. Our region thrives on two major industries – Textiles and Diamond. The critical challenge in this region is the non-availability of raw-material or an increase in the price. I could sense there was a 50% to 60% increase in raw materials prices in the last two years. The last two financial years were a key hit for us because of that.
Q3. What are your expectations from the Governments?
Ans. We feel that the government should help us with a more uninterrupted power supply. The members expect more schemes and incentives related to Solar energy. Another primary expectation from our side should be around international trade fairs. We do understand there was not much happening in the past years. However, in the coming days, we expect more support from the government to show our presence in the international arena.
Q4. How are your members using technology to transform their business?
Ans. Most of our members started feeling that businesses cannot function these days without the proper technology. Significantly, the textile sector started getting more vibrant in technical textile segments. With technical textiles coming into the limelight, most of our members are becoming more tech-savvy. On the diamond, from procurement to selling, every aspect of the business is becoming technology-dependent.
Q5. What are the plans of your association for the upcoming years?
Ans. We keep conducting membership drives to increase the number of our members. Our objective is to grow the export business of our members. We are happy that the free trade agreements took place between Dubai & India, and recently between India & Australia. We shall keep conducting seminars and awareness sessions for the SMEs to take their business to the next level.