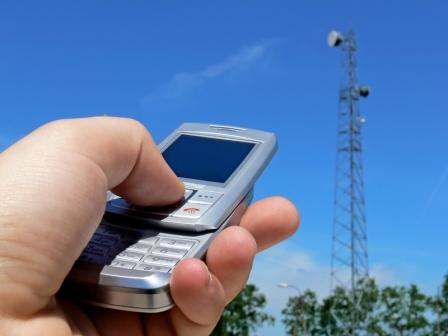 The consolidation curve connotes maturity in any market. The George W. Bush regime reminds us of the era when major consolidation took place in the telecom space and from six national companies, the numbers got reduced to four, after which Verizon and AT&T surfaced to be the two big heavyweights in the telecom space.
In the domestic front, the telecom industry is currently undergoing a consolidation phase. In the last couple of years, we have witnessed many telecom service providers succumbing to the pressure of hyper competitive environment with lowest ARPUs and heavy investments in their capital expenses. As a consequence, few started to join hands and fold into the right suitor like incumbents MTS and Aircel got merged with RCom, while Telenor is already in talks with Bharti Airtel.
And last, but not the least, is the high-octane merger of Vodafone India and Idea Cellular, which would create the largest telecom entity in the country. With this consolidation, India will now consists of four major telecom players as mentioned in one of my earlier articles in July 2015 (http://www.ciol.com/can-this-be-for-real-rcom-and-mts-marriage/ ). The major driving factor for this change in industry landscape was, of course, the entry of new player RJio, which changed the industry paradigm around call rates and promotional free data plan.
In addition to bringing in disruption, it has recently shared plans to mop up close to INR 300 billion through rights issues for a long haul as it is aggressively planning to close the gap between volume market share and revenue market share.
The incumbents had no option, but either to join hands and be a big force or raise more financial resources to compete with this crusader or exit the marketplace.
The biggest telecom merger between Vodafone and Idea would now take close to 12 to 24 months to materialise as there are many pending regulatory issues which need to be looked upon. The biggest hitch is that a telecom service operator is allowed to hold up to 25% of the aggregate spectrum in a circle and up to 50% of the airwaves for a particular band and with this merger, the spectrum cap
would be breached in several circles. How such things get resolved is something to watch out for.
Globally, the big mergers have worked for a shorter period with some margins improvement, barring few like AT&T with Cingular in the US and Hong Kong Telecom with CSL in Hong Kong.
The drivers for those big mergers were to facilitate competitiveness, but eventually, it brought down their benefits of merger. If this (Vodafone-Idea) merger goes through, it may not reduce the intense competitiveness, but some of the major outcomes are going to be:
India will become four players market soon
Emergence of new industry leader
If RJio continues with its free services, it will shrink telecom industry's revenues and impact government revenues coming from license fees and spectrum utilization charges
Network consolidation and cost synergies among the merged entities
Will witness lesser reduction of site overlaps in bigger cities, due to higher need of capacity and coverage
Few tower companies revenues may get impacted due to overlapping sites
RJio will continue to disrupt market till it gains volume market share
Recent management changes and holding patterns at Bharti Airtel's Africa operations suggest a sale of subsidiaries to fund the domestic competition
Interconnect usage charges might get to lowest level or zero
The competing players in India may get a window to score during the merger phase as most of the Vodafone-Idea senior management will focus on integration.
The consolidation phase would be a litmus test for the industry players and the industry as the real impact of the mega merger would be felt little later.