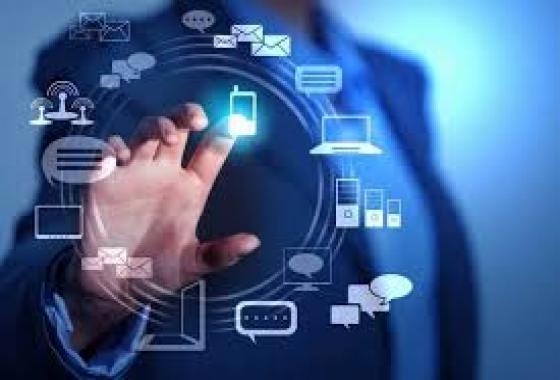 According to a recent CMR survey, only 56% enterprises have a clearly defined digital strategy. This needs to change if organizations want to grow in the new digital economy.
It's widely accepted among most enterprises today that digital technologies will have a profound impact on their industries. The technologies will re-define how people work, enhance customer outreach and improve their experience, improve internal efficiency, and even re-define business models. This fact emerged loud and clear from an online survey conducted by CMR of 100+ CIOs, wherein up to 90% felt that digital technologies were primarily being used in their industry for all these aspects.
While this certainly creates a feel good factor, what's concerning is that a much lesser percentage of CIOs (between 35 to 60%) felt that their own organizations were geared up to go digital. For readiness, we considered factors like whether they had a clear digital strategy in place, whether everyone in the organization from top management down to the BU heads were in sync, whether they were moving at the right pace, etc.
Only 56% of the CIOs said that their organization actually had a well-defined digital strategy in place. Among those who did have a strategy, the BU heads and top management were not in sync on its understanding.
It appears to be a case of the grass being greener on the other side!
Less than 50% of the CIOs actually responded to what their top 3 business priorities were from digital transformation. Here, we looked at business priorities as using digital to enhance business revenues, exploring new business models, improving customer experience and outreach, improving internal efficiency, etc.
It doesn't end here. Less than 35% of CIOs said that they meet once a quarter to discuss digital strategy with their management.
The survey also revealed some positive findings that enterprise IT budgets have gone up to execute their digital strategy, CIOs are providing insights for their organization's digital strategy and helping them choose the right digital products and services, among other things.
So while it's clearly understood that digital technologies are required for business growth, its implementation is a little slow in taking off. The pace of digital strategy execution is not the same across industries. Some, like BFSI are clearly leading over others, while manufacturing is much slower.
But one thing is clear from the survey that CIOs need to play a key role here. They need to act as the change agents and bridge the gap between top management and BU heads on their digital strategy. They need to ensure that the digital strategy is tied in with business objectives, and ensure that the right tools are in place to enable the same.
If you'd like to purchase the complete report on Enterprise Digital Strategy, then please visit https://cmrindia.com/shelf/. The report delves into digital readiness of various enterprises, role of CIOs, the new digital technologies that they plan to purchase, and much more.