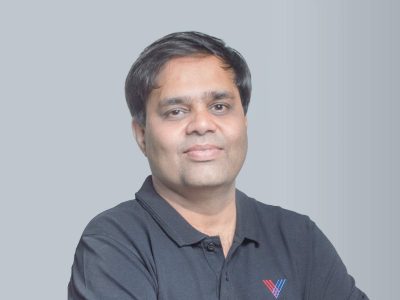 Vayana Network is India's largest GSTN Authorized GSP offering GST, E-Way Bill, & E-Invoicing Pass-through API services. Vayana GSP accounts for over 20 percent of E-invoice generated in the country. An efficient GSP can help eliminate the timing difference between the traditional invoice generation and IRN-based E-invoicing. Also, the automated generation of IRN and auto-population of GSTR-1 means a reduced chance of clerical errors in the process.
Vayana has helped in smooth flow and financing the business through e-invoicing. It caters to 25 different industries auto, manufacturing, FMCG, Pharma and others. It has processed about 900 million API calls, with NIL downtime being the only one in the country to achieve the feat. Over 75% of the SAP-powered corporations using SAP's GST, E-way, and E-invoice applications have partnered with Vayana Network as their preferred GSP. It has served over 500 large corporations (who use SAP's solutions) and served over 1000 organizations (through Vayana's partner ASPs) and 100 ASPs/Fintechs to help over 3 lakh GSTINs to be GST compliant.
Here is an exclusive interaction with Ram Iyer, Founder and CEO, Vayana Network.
You have done about 900 million API calls, with NIL downtime being the only one in the country to achieve the feat. How did you do it and challenges you had when you did it?
At the time of writing this, we have crossed the mark of 1 Billion API calls and that too with absolutely zero seconds of downtime. We are really proud of this amazing feat, as it is a testament to our infrastructure and engineering capability. Since the beginning, our focus was clear to create the best viable solution for our clients, fulfilling the need of a stable and scalable pure play GSP in the ecosystem.
Vayana GSP has shown its commitment to GST ecosystem by providing:
A high performance API gateway to numerous third party ASPs enabling over 1000 corporates and over 3 lakh SMEs to experience API based compliance.
B) high availability for investments on Technology and Redundancy.
C) Scalable API gateway which has been benchmarked by our ASP partners with other GSPs and lauded for performance.
D) A well-established support mechanism backed by a highly experienced technical team enables new ASPs to navigate the complicated territory of GST, E-way Bill and E-invoicing APIs. We faced some challenges initially in terms of capacity allocation, automation, dynamic reporting etc. but the team could get everything sorted by use of innovative technology and great engineering vision. Today we are proud and humble to say that we are the largest GSP in terms of all the statistics out there.
Could you please share with us about your e-invoicing solutions?
Here are the solutions Vayana provides to help Indian ASPs, Companies and Accounting Software firms to ace e-invoicing compliance –
●    Pass-through API gateway for e-invoicing
For brands who choose Pass-through API gateway for e-invoicing, it requires ample investment and technical advancement to control such a high volume of data. With E-invoicing, and this being a very transactional compliance, it is important for Corporates and ASPs to choose a GST API gateway which should be always up and running. There are chances that a business can stop in case of a single technical glitch.
We, being an SAP certified GSP, are better poised to handle such volumes compared to smaller ASPs and GSPs. Also, our Pass-through API can generate e-invoices through your choice of ERP, be it Oracle, Tally, SAP or any custom one.
●    Enriched API gateway for e-invoicing:
If one finds pass-through API cumbersome, and wants a plug and play API service, then Vayana's Enriched API service provides an easy and hassle-free solution to its customers. It brings convenience and ease-of-use to the table and relieves the clients from most of the work involved. Here, all they have to do is enter the details of their invoice in their preferred accounting system, and Vayana's EAS service will handle the rest.
Vayana manages the encryption, authentication, and handling of the taxpayer's session management as well as Data validation and sanitization and sends you the final E-invoice in a custom format.
We validate, encrypt, and transmit the data to the in-house IRP software, which then generates e-invoice and the requisite QR code. We then pass it back to the customer, ensuring that each invoice contains a unique Invoice Reference Number (IRN) and a QR code. It allows the clients to receive a seamless integration with their existing accounting software and the ability to scale quickly when the time is right.
●    Desktop solution for e-invoicing
The desktop solution for e-invoicing has an integrated application along with APIs which ensures the simplification of a cumbersome billing process. All you have to do is download the software, set it up, and you are ready to create e-invoices that are GST compliant and aid proactive reconciliation at the lowest rates. It is a multi-functional offering that caters to the entire supply chain effortlessly.With all its above 3 offerings, Vayana has achieved an amazing feat of processing more than half a million APIs for E-invoicing on the first day of E-Invoicing made live (1st October) and approximately 20% of the total E-Invoices generated in India in the first two months of E-invoicing roll out, were via Vayana GSP.
How Vayana is helping the SMEs and MSMEs to comply with GST?
SMEs and MSMEs are our focus area to make them GST and E-invoice compliant, and to fulfill their financing needs through our Supply Chain Financing Network.
We help over 3 lakh SMEs to be GST compliant through our partner ASPs, and have an easy desktop solution for them to meet their E-invoicing and reconciliation needs.
Our New Enriched API Service has been custom made to ease out the integration efforts of SMEs who do not have large IT teams with them.
What are the challenges you face in helping digitalize the SME?
E-invoicing involves the standardization of invoice reporting in India, to facilitate machine readability and plug gaps in data reconciliation and tax evasion
Issues we face in making SMEs digitized and E-invoicing complaint:
a) Level of automation required is very high
b) It's a paradigm shift from manual Invoice creation to completely digital way of invoicing (E-invoice)
c) manpower training on the new system
d) Support on Domain Knowledge and Technical know-how is high in case of SMEs.
What can be done to digitize SME processing?
a) Choosing the correct GSP partner is important, which is available 24*7*365
b) Training will play a very important role
c) ERP Integration
d) Minimum change in the current processes to minimize disruption in the business and accounting.
As you deal with 25 different industries, what are the benefits of e-invoicing for smooth flow and financing of businesses in each industry?
Different industries have different invoicing and reporting formats, but with E-invoicing, there has been a lot of standardization and everything is being done on a real time basis. This has resulted in an auto population of GST returns and reduction in compliance burden on SMEs. E-invoicing data can be used for invoice-based lending and GST based lending in the digital format. With minimum touch points, there can be a smooth flow of financing for each industry.
Could you tell us about Vayana helping to serve compliance regulations for several ASP platforms, including the likes of SAP, Big 4s, logistic firms, and several eCommerce giants. 
Vayana is a SAP certified GSP and has been the preferred GSP for 3 out of 4 SAP Corporates using SAP's ASP solution
We are serving Big 4s, large ASP platforms, Ecommerce Giants and logistics firms and help them in their GST Filing, GSTIN KYC, GSTR downloads, E-way Bill generation and E-invoice generation APIs through our market leading Pass through API service and our new Enriched API Service.
Moving forward, what plans do you have for the company?
We are planning to build upon our Enriched API Service and add more clients, including Financial Service players to our portfolio to reach out to more end customers. Given our roots in Supply Chain Financing (We are India's largest 3rd Party SCF network) we have a strong sense of understanding Invoicing (and E-invoicing) and running multiple new strategic initiatives – from offering "Vayana Lend" – an assisted cash flow lending approach to FIs to a GST data led "SME Rating" tool. We've been also working as a LSP (Loan Service Provider) and TSP (Technology Service Provider) within iSPIRT led OCEN initiative on cash flow based lending and enabling access to GST data for NBFC-AAs.