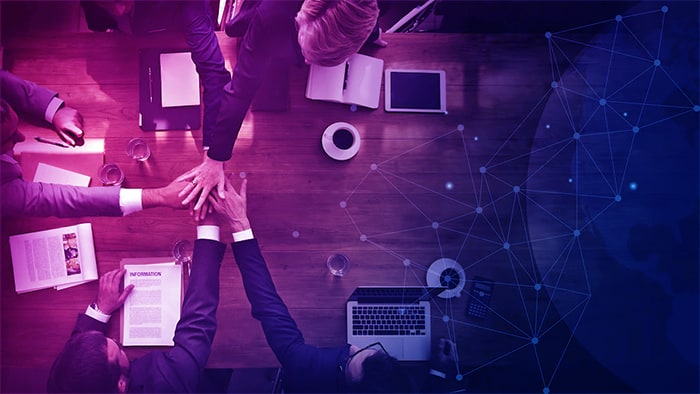 The Micro, Small and Medium Enterprises (MSME) sector has emerged as a highly vibrant and dynamic sector of the Indian economy over the last five decades. MSMEs not only play a crucial role in providing large employment opportunities at comparatively lower capital costs than large industries but also help in the industrialization of rural & backward areas, thereby reducing regional imbalances and assuring a more equitable distribution of national income and wealth. MSMEs are complementary to large industries as ancillary units, and this sector contributes enormously to the country's socio-economic development.
Recognizing the significant contribution of this sector to economic growth and also in employment generation in our country, the Government of India has taken a good number of initiatives to develop the sector, such as the erstwhile definition of 'Small Scale Industries' was enlarged by increasing investment ceiling in plants & machinery from Rupees One crore and trading activities have taken in the ambit of MSMEs by the enactment of Micro, Small & Medium Enterprises Development (MSMED) Act from 2nd October 2006. The MSME sector is the second largest employment provider in our country and is a good vehicle for achieving inclusive and distributed growth.
Here, let us see some of the Top schemes every MSME in India should know
Prime Minister's Employment Generation Programme (PMEGP)
Objective: This scheme aims to provide financial assistance to set up self-employment ventures and generate sustainable employment opportunities in rural and urban areas. The Key benefit is the Bank financed subsidy program for setting up new micro-enterprise in the non-farm sector. For beneficiaries belonging to special categories such as SC/ST/ Women/ Minorities/Ex-Servicemen/Transgender/aspirational districts/NER, the margin money subsidy is 35% in rural areas and 25% in urban areas. This scheme is applicable to any individual about 18 years of age – and they can apply.
The parameters are pretty inspiring. In order to have sustainability of the projects/units set up under the scheme, support services are also provided in the form of Backward & Forward Linkages by organizing events like awareness camps, workshops, EDP training for the beneficiaries, exhibitions, geo-tagging, etc. Any individual above 18 years of age, at least VIII standard pass for projects costing above Rs.10 lakh in the manufacturing sector and above Rs. 5 lakh in the business/service sector, is eligible to apply.
For complete details, the beneficiaries can visit this website and also submit their application online at https://www.kviconline.gov.in/pmegpeportal/pmegphome/index.jsp
Credit Guarantee Scheme for Subordinate Debt for Stressed MSMEs (CGSSD)
Objective: Subordinate debt will substantially help sustain and revive the MSMEs that have either become NPA or are on the brink of becoming NPA. Promoter(s) may infuse this amount in MSME units as equity, thereby enhancing liquidity and maintaining the debt-equity ratio. In a situation where an outright loan is difficult, a sub-debt with a guarantee will provide the requisite financing to the MSME Units. This scheme seeks to extend support to the promoter(s) of the operational MSMEs, which are stressed and have become NPA as on 30th April 2020.
The support system is really awesome. Promoter(s) of the MSMEs will be given credit equal to 15% of their stake (equity plus debt). The maximum tenure for repayment will be ten years. There will be a moratorium of 7 years on the payment of principal. MSMEs meeting the eligibility criteria may approach eligible Banks.
Guidelines of this scheme can be downloaded from the link below:
https://champions.gov.in/Docs/Subdebt%20Booklet%20version%202.pdf
Credit Linked Capital Subsidy for Technology Upgradation (CLCSS)
Objective: To facilitate technology to MSEs through institutional finance for induction of well-established and proven technologies in the specific and approved 51 sub-sectors/products. Both upgrade projects (with or without expansion) and new projects are eligible. Any Micro and Small enterprises (MSE) with valid Udyam Registration and institutional credit to buy new Plant & Machinery approved under the scheme are eligible to apply. Also, Special Benefits are applicable in the case of SC/ST, Women, NER/Hill States/Aspirational Districts/LWE Districts. The subsidy shall be admissible for investment in the acquisition /replacement of Plant & Machinery/Equipment & Technology up-gradation of any kind (Core plant & machinery). However, second-hand & fabricated will not be eligible.
Applicants meeting the eligibility criteria should approach a loan lending bank branch/PLI. On behalf of the applicant, the lending bank branch will examine & apply for a subsidy claim through a dedicated online application & tracking management System (MIS); the application will reach the Ministry through nodal Banks/Agencies. These are SIDBI, NABARD, SBI, BoB, Andhra Bank (Merged with UBI) and Corporation Bank (Merged with UBI).
Guidelines can be downloaded from the link below:
http://dcmsme.gov.in/CLCS_TUS_Scheme/CLCS/Scheme_Guidelines.aspx
Credit Guarantee Fund Trust for Micro and Small Enterprises (CGTMSE)
Objective: The Credit Guarantee Scheme for Micro and Small Enterprises (CGS) was launched by the Government of India (GoI) to make available collateral-free credit to the micro and small enterprise sector. Both the existing and the new enterprises are eligible to be covered under the scheme. The Ministry of Micro, Small and Medium Enterprises, GoI and Small Industries Development Bank of India (SIDBI) has established a Trust named Credit Guarantee Fund Trust for Micro and Small Enterprises (CGTMSE) to implement the Credit Guarantee Scheme for Micro and Small Enterprises. New and existing Micro & Small Enterprises are eligible to apply. The credit facilities that are eligible to be covered for term loans and/or working capital are collateral free.
MSE meeting the eligibility criteria may approach eligible Banks / Financial Institutions/ Regional Rural Banks/NBFCs.
Guidelines can also be downloaded from this link: https://www.cgtmse.in/
2% Interest Subvention Scheme for MSMEs 2018
Objective: Encouraging both manufacturing and service enterprises to increase productivity and provide incentives to MSMEs for onboarding on the GST platform, which helps in the formalization of the economy while reducing the cost of credit. All MSMEs who have valid GSTN Numbers are registered on the Udyam portal. Trading activities with KYC are also eligible.
Nature of Assistance is really inspiring. The interest relief will be calculated at two percentage points per annum (2% p.a.) on the outstanding balance from time to time from the date of disbursal/drawl or the date of notification of this scheme, whichever is later, on the incremental or fresh amount of working capital sanctioned or incremental or new term loan disbursed by eligible institutions. MSMEs may apply directly to eligible lending institutions under the scheme.
Guidelines of this scheme can also be downloaded from the link below:
https://sidbi.in/files/circulars/ISS-for-MSMEs,-2018—Circular-and-FAQs.pdf
The MSME sector is an important pillar of the Indian economy as it contributes greatly to the growth of the Indian economy with a vast network of around 30 million units, creating employment of about 70 million, manufacturing more than 6,000 products, contributing about 45% to manufacturing output and about 40% of exports, directly and indirectly.
The Schemes and support from the Government of India to the MSME sector, no doubt, definitely show the way to success for Entrepreneurs.