Global Shifts and How to Gear up for Them in Short and Long Term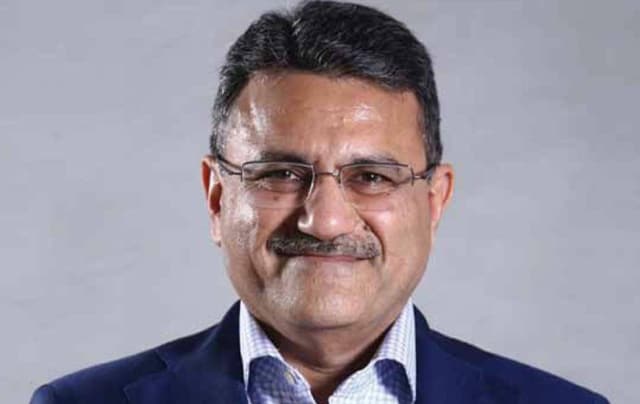 India has done comparatively better than other countries in containing the spread of Covid-19 in the first two months of the pandemic, feels Manoj Kohli, Country Head, Softbank India. Kohli spoke recently in a webcast organized by HP Inc. under its Be Unstoppable initiative, in association with CMR and BizAnekdotes. The webinar was well attended by around 1,000 attendees, comprising mostly of business owners, CEOs, and senior folks of various organizations.
The challenge before us now is to bring the economy on track and ensure that all businesses are fully functional again by addressing some of their biggest concerns. In the webinar, Kohli said that while Corona will continue for some more time, the way India and the govt. have responded can turn every business challenge into meaningful change and make things better and superior.
He feels that while there's uncertainty around how long it would last, and the vaccine isn't likely to come before 6-9 months, it's important for businesses to take advantage of the crisis. "We should convert this threat into an opportunity as we can't waste this crisis", he said. This is a great opportunity to reset the society and businesses to a new meaning and purpose, which has otherwise been in status quo for many years.
Global Shifts that India could Benefit from
Kohli talked about 4-5 global shifts that are likely to impact India either positively or negatively, and we should be ready for them:
Drop in Oil Prices:

Oil prices have dropped from $60 to $20, which helps India not only save precious foreign exchange, but also gives an opportunity to explore renewable energy and electric vehicles more aggressively.

How the world addresses China:

The second issue is around how India can benefit from the way China is being addressed by the world. "The world doesn't want their supply chain to be focused on one country, but also have + 1 and +2 beyond China. India becomes a very important market here, which also has a huge domestic market", he said. As a result, a lot of foreign companies, be it American, Japanese, or Korean, would be attracted to it. He feels that this can be another big opportunity for India, where the country can move beyond manufacturing automotive components that we're anyways good at.

The Digital Opportunity:

The third big shift is around digital opportunities. Online and digital businesses will grow faster, and luckily India already has a digital 4G infrastructure in more than 5 Lakh of the 6 Lakh villages. This will only improve as many startups and companies are using that 4G infra.
All this is an opportunity for India to move its large and unorganized economy into an organized one to become stronger, bigger, and more stable.
What to do in the Meantime
While these shifts take place, what's important now is for organizations to approach their business with frugality. It's time to systematically conserve cash, eliminate wastage and avoidable costs. While doing this, he advised businesses to be empathetic toward people by giving them hope and optimism. "Companies should take advantage of the situation and plan for new products, new market entries, etc. so that they're ready as soon as the situation becomes normal", he added.
Long-Term Shifts to be Ready for
Kohli also addressed long-term shifts that companies should have with the major ones being:
Digitization:

If your business isn't digital yet, then you're already behind and should move quickly, but if you've already initiated, then it's time to move faster. Kohli felt that companies who don't digitize will be left behind.

New Business Models:

He felt it's also time to create and shape new business models that are equally offline and online in order to stay relevant in the future.

Gear up for New Consumer Behaviour:

The third major shift is for companies to gear up their offerings for new consumer behaviors. He feels that the consumer behavior will change as housewives in small towns like Guwahati, Coimbatore, Haldwani, Kasavgod, etc. will start doing online shopping. Even those who're not as educated will learn to do so. Companies need to therefore learn the online game.

Prepare for New Markets:

Companies should prepare to enter new markets, like such towns and villages, or identify new markets to export to outside India. This is the time to make step by step plans on new markets to be covered.

Performance Based Culture:

Another change that organizations should bring in is a performance-based culture, so that they come out of the digital era much stronger and faster in their decision making and execution processes. The processes will have to be more databased, factual, and more democratic to involve more people in good decisions. "This performance culture will be at the core of big change of tomorrow", said Kohli.

Re-Brand to Reflect New Ethos:

Another change that many companies are already thinking of is rebranding. The brand should reflect the new ethos and digital ways of working of the company, which was not there yesterday.
All these shifts have to be created now and the entire leadership team of each company should be committed to the new strategy, new business model, and makes it successful at any cost.
Leadership Tests Every Leader Must Pass
Kohli also sees this as a big leadership test for all leaders, both political and business across large and small companies. The first tough call they have to take is how to survive. With the govt. gradually opening up the economy according to zones (green, orange, red), leaders have to take prudent calls on how to manage the business during this systematic and gradual process.
Second, leaders must be very sensitive and empathetic toward people, because they're their long-term assets who'll make the company bigger and stronger tomorrow. This is the time for leaders to build solid teams with a lot of strength, confidence and hope. It's during emergency situations like these that teams work very well together.
It's also the time for leaders to eliminate obsolete ways of thinking, which are slow, assume low competition and consumer awareness. They must take tough calls on old trained incapacitant individuals so that they don't continue behaving in a traditional fashion in the new era.
Characteristics of New Leaders
In the end, Kohli feels that leaders who're agile, flexible and change with the environment will do very well. They must be humble and authentic, listen to others, and even share their vulnerabilities with others so that everyone knows that they're also human beings who can make mistakes. Those who're courageous enough to take tough calls with great passion will succeed. At the same time, leaders must also learn to manage their physical and mental fitness, keep their spirits positive and always view the glass as always half full.
These are the leadership tests that every leader has to pass. The jury is out, and next six months are important leadership testing ground. He concluded by saying that companies, leaders, and countries will be unstoppable if they think fresh and deliver more and better results than past.