Vivek Tyagi is the Director of Business Development for Embedded and Enterprise business at Western Digital in India. He is responsible for building a strong customer base for OEM & Enterprise Storage within India with a key thrust on application acceleration. Vivek comes over 2 decades of industry experience in sales and marketing. Prior to Western Digital and SanDisk, Vivek has been pivotal to Sales and Business Development initiatives within India for Freescale, Motorola and Philips.
Shipra Sinha, Analyst – Industry Intelligence Group, CMR sat down with him for a freewheeling discussion on the upcoming technologies and WDCs future roadmap.
What are the technologies that will have the maximum impact in the year ahead?Fifteen months into his job, Sunil Lalvani, President and Head, Qualcomm India, resigned from his post today. He was appointed the head of Qualcomm India in July 2015. There are several changes taking place around this time in the Indian telecom space, where we have RJio as a new player, MVNOs becoming reality, Spectrum auction not being as exciting as expected; however, for the new Head of Qualcomm in India one of the main focus areas would be to bring more and more Indian Smartphone brands on-board.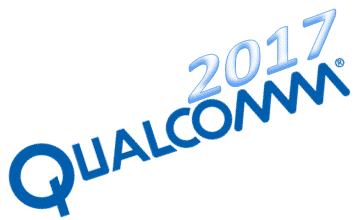 Among the third party pure play chipset providers, MediaTek and Qualcomm are in stiff competition with each other on the Indian soil. Spreadtrum is a distant player though. Within 3G and 4G Smartphones space, MediaTek and Qualcomm enjoy 43% and 35% market shares, respectively, as of August, 2016. These shares are within third party pure play chipset providers and do not include chipsets developed in-house by players like Samsung, Apple and Huawei.
For Qualcomm, Chinese brands are their strongest forte, attributing 46% to their sales, while MediaTek is strong among Indian brands, which amount to 60% of its business within 3G and 4G Smartphones. Compared to this, MediaTek is relatively close to Qualcomm within Chinese brands with 36% market share. However, the issue is with Indian brands where Qualcomm has close to 30% market share, half of what MediaTek owns.
One can argue that Qualcomm is strong in the fastest growing brands category of Chinese Smartphones , which are growing at a monthly average growth rate of 21% in 2016, as compared to 7% for Indian brands. But, that does not give the complete picture. Despite Chinese Smartphones having almost thrice average monthly growth rate in 2016, these contribute only 24% in terms of 3G and 4G Smartphone shipments as of August, 2016. Contrary to this, Indian brands contributed close to 42%.
The first and the foremost challenge and task for the new Head at Qualcomm India would be to get these leftover Indian brands onboard and make Qualcomm as their preferred chipset provider as Indian brands continue to increase their say in the space. For Qualcomm to maintain its leadership, especially in the 4G Smartphone space, it ought to get more and more Indian brands onboard. No doubt, Indian brands shipped just close to 27% of their 3G and 4G Smartphones priced above $100 as compared to Chinese brands that shipped 79% of their 3G and 4G Smartphones above $100 so far in 2016, and historically MediaTek has been the choice of low priced Smartphones while Qualcomm is the default chipset partner for medium to premium range Smartphones.
The choice for Indian brands may also be for Qualcomm as their chipset partner as they scale up the price bands and bring more of medium and premium range Smartphones, but that would not be sufficient for Qualcomm to sit back and relax. It needs to engage with the Indian brands from the very start and in fact help Indian brands evolve from affordable Smartphone brands to medium and premium ranged Smartphone makers. Although, Qualcomm is working on several fronts very closely with almost all the Indian brands, and the level of engagement is only increasing every year, just a little more can make it the leader not only in 4G Smartphones but in the entire 3G and 4G Smartphone space.
Faisal drives new initiates at CMR. Having over 13 years of research and consulting expertise in technology domain, he specifically covers Telecom, IP Technologies, Devices, Electronics, Applications and other emerging technologies.
Faisal completed his Master's degree in Business Administration, specializing in Marketing and Finance. He also holds a Bachelor's degree in Business Administration.