In a market, where around 70% of the revenues are from voice, where just 142 million subscribers are using mobile broadband of the total 1.04 billion subscribers (as per TRAI report up to June 2016 end), voice becomes essential for any operator to become significant in the Indian telecom market.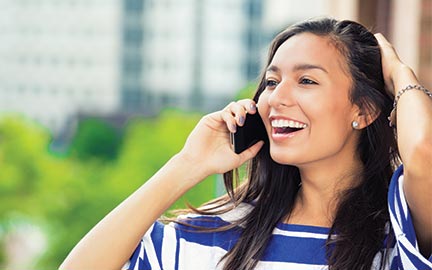 A voice only typical subscriber could get allured to the RJio plans where just by paying Rs 149, it could make unlimited voice calls, but the biggest constraint remains the device. The fact is many of the total subscribers base are still using Featurephones in India and Featurephones still amount to more than 50% of annual mobile shipments.
Pushing a subscriber, who owns a device of less than Rs 1,500 or even Rs 1,000 in certain cases, to buy a Smartphone of around Rs 3,000 and if one is looking for a Tier 1 brand, Rs 6,500, will not be an easy task. So, for a potential subscriber who could make unlimited voice calls at Rs 149 per month, the upfront investment is an issue, which is going to be the biggest entry barrier for Jio to have substantial user base under present structure of the telecom subscribers in India.
So the alternative, here is to be disruptive. This is where 'Make in India' comes handy. What RJio needs is to invest on enablement side as well and design something peculiar to this requirement – A Featurephone supporting 4G. Yes, you read me right, a Featurephone capable of working on 4G technology. This is the only way where we can realistically see devices of less than Rs 2,000 in the market capable of accessing 4G networks to make voice calls. These necessarily need not to be Volte supporting as well. Just, as RJio had promised that voice calls will always remain free.
The other option is making Smartphones further affordable. Although, not a feasible option – as one cannot go below a certain threshold when it comes to Smartphones. In my opinion for Smartphones, it is Rs 2,500 at present and with the rising cost of display component, it may even touch Rs 3,000. So, there's no question of thinking of Smartphone at the cost of a Featurephone. Only way to achieve is to subsidize then.
However, looking at the history of Indian telecom market and how it has always made the ecosystem to customize for her, my belief is that a 4G Featurephone is more thinkable option. That's the disruptive power the Indian telecom market has. We once, could never believe in a Phablet of less than Rs 20,000, but then came Micromax with less than Rs 10,000 Canvas that did phenomenally well and led to the 'Smartphonization' of the Indian subscribers.
RJio, for that matter any operator which wants to be with the latest technology but also leverage from the existing market structure, has to think of how to make entry for the wide base of voice only subscribers on to their 4G networks. These subscribers may not use 4G for data in the near future, but what could attract them is the free voice plans and this is from where these operators can get a huge subscriber base, essential for successful business parameters for any operator. So, while the focus is on bringing affordable Smartphones to the market, there should be a fast track attempt to explore 4G Feature phones, something unique to the Indian market, but definitely, helping operators to achieve one important feat – building up the subscriber base.
Faisal drives new initiates at CMR. Having over 13 years of research and consulting expertise in technology domain, he specifically covers Telecom, IP Technologies, Devices, Electronics, Applications and other emerging technologies.
Faisal completed his Master's degree in Business Administration, specializing in Marketing and Finance. He also holds a Bachelor's degree in Business Administration.