Advice on how to keep your business running in the current pandemic, and what IT Leaders must focus on once it's over.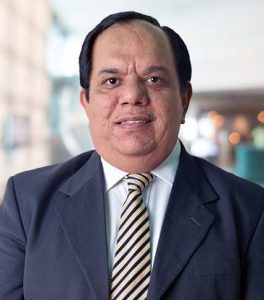 The Covid-19 pandemic, just like any crisis, is something that nobody could have imagined earlier. Moreover, this crisis is worse than most others because it has brought the whole world to a standstill. Every single company today, large or small, must revisit their BCP (Business Continuity Planning) strategy.
"Don't take Covid-19 as a challenge, but as an opportunity", advises Vijay Sethi, the CIO, CHRO, and Head-CSR at Hero MotoCorp. This was part of his advice during CMR's recent webinar on how to keep your business running in a crisis. It was attended by key CIOs and IT Decision makers of larger enterprises across industries.
Here are the key takeaways of his session:
Simplify your BCP Document
The first thing to do, according to Sethi, is to ensure that you create a simple and crisp BCP document with actionable advice. He felt that while most companies already have a BCP document, it's not handy as it runs into hundreds of pages, with more theoretical than practical advice. It's usually meant for consultants and auditors, serving as a mere formality to be checked off from an IT bucket-list.
Sethi feels that it defeats the whole purpose of having a BCP document, as nobody would have the time to run through it in a crisis and implement it. He recommends simplifying the document and making it crisp and executable. It should be very agile and highlight the most important activities to be done.
"We moved from a lengthy BCP document into a simple, 14-slide presentation that outlines exactly what to do", said Sethi. It outlines 9 scenarios that could happen in such a situation, the key people to handle each one, and what should they do. For instance, what should be done if the data center is locked down and inaccessible, as it is today for most organizations?
Empower IT Teams to Take Decisions
Sethi also feels that this is the time for companies to empathize with its employees, partners, and vendors, who're currently working under huge constraints. It's time for IT to provide excellent support to enable them to function and be more proactive in solving their problems. CIOs must also encourage their IT teams to come up with ideas and empower them to take decisions.
"It's time for IT leaders to move from BCP to PCP, or Post-Covid planning", he added.
Emphasize on These Areas Post Covid
Sethi feels that very soon we would all be back in our offices, but the world would have completely changed by then. According to him, organizations would need to emphasize on the following areas post the current pandemic:
There would be greater focus on e-sales and e-deliveries.
Work from home would be the new normal even for companies that don't have that culture today.
Tools for remote collaboration and support would also become common.
Movement to the cloud will become a key priority for most organizations.
Mobile first will take a big leap, and so will the use of AR/VR.
Organizations will seriously consider RPA (Robotic Process Automation) and similar automation tools, to automate tasks and get things done even when people can't be physically present.
Lastly, Sethi also feels that the current pandemic is likely to cause IT budget cuts, since business is severely impacted for most companies.
He concluded by saying that companies should treat the current pandemic as an opportunity than a challenge."Do you agree with Vijay Sethi's advice on BCP? Share your views at info@cmrindia.com."
"Click on the following link to view Vijay Sethi's session, which this article is based on:"