Many, including me, frowned when Microsoft announced its plans to shell out USD 26.2 bn in cash to buy LinkedIn. The deal actually dwarfs many of its earlier big ticket acquisitions. But not touching upon the valuation part here, I will rather look at what does it hold for the tech giant with respect to its roadmap and vision.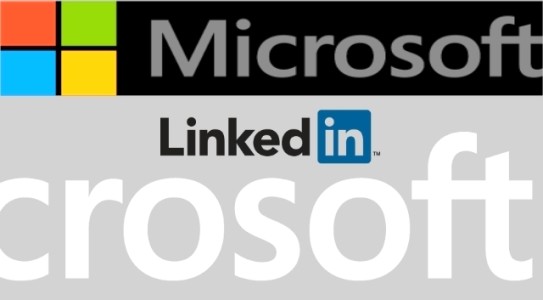 The gist of the deal, I see from Microsoft's point of view is 'collaboration within enterprises' and it is exactly where LinkedIn fits in for Microsoft. Unified collaboration, virtual working environment or whatever, one may want to name it, is seen more eminent now. As connectivity as well as collaboration tools have come a long way giving us a sense of reliability and continuity, the case for collaboration within enterprises is becoming stronger. At the same time, the culture within organizations and within the extended ecosystem including partners, customers, etc, is becoming more receptive to collaboration and virtual workspaces.
LinkedIn is a structured arrangement of professional relationships – relationships within organizations, within ecosystem partners and beyond and this way it comes very handy for Microsoft to exist in the atmosphere of collaboration. So for instance, working on a particular project for a client, I can manage the project flow through the network that is already defined through LinkedIn. I believe this has always been a challenge for Microsoft to allure the entire ecosystem onto a platform. Enterprises willing to use Microsoft's collaboration tools and services, would not find any value as it would become very difficult for them to get their other partners onboard. Through LinkedIn, I see much of this getting addressed and it definitely jumps up the prospects of Microsoft to successfully emerge in an online only collaborative environment where we are heading.
The second thing, where I can see the Microsoft-LinkedIn deal will yield results is by creating the right sales platform. With every emerging organization yearning for its presence in social network, what could be a better option other than LinkedIn? This platform helps Microsoft in accessing data about organizations being created world over and not only that it gives a lot of info and meta data about the organizations that get created. This could mean Microsoft getting into much customized selling by offering unique subscriptions of services based on various parameters. So, one might no longer see the traditional ways of small, medium and large enterprise categorization of selling software and services solutions.
However, the main reason remains is that of 'collaboration within enterprises', where LinkedIn fits in. Bringing in structured representation of the ecosystem would prove fruitful for the quick adoption and widened uptake of the collaboration tools and services from Microsoft, which will of course include the very popular office packages.
Faisal drives new initiates at CMR. Having over 13 years of research and consulting expertise in technology domain, he specifically covers Telecom, IP Technologies, Devices, Electronics, Applications and other emerging technologies.
Faisal completed his Master's degree in Business Administration, specializing in Marketing and Finance. He also holds a Bachelor's degree in Business Administration.