2.5" External HDD captured 93% market share.
Seagate was the top contributor in the External HDD market.
1TB capacity segment was most popular with 43% market share.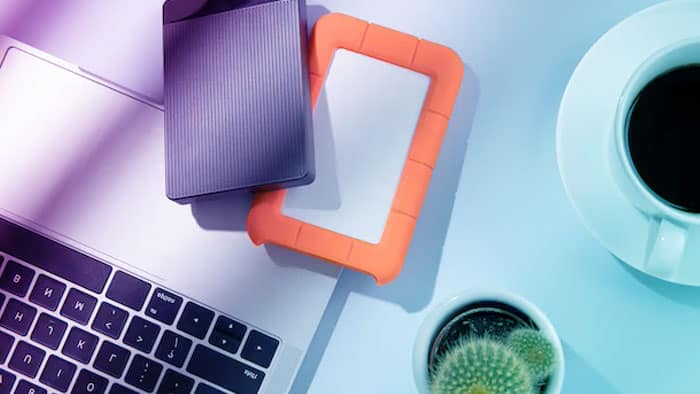 Gurugram/New Delhi, March 1, 2023: According to CMR's India External Hard Drive Market Review for CY2022, the India External HDD (2.5" & 3.5") market shipments decreased by 18% YoY in Q4 CY2022. The market shipments also declined by 12% YoY by the end of CY2022.
"The growing popularity of External SSDs over traditional HDDs have contributed to the decline in market. Although the market size of External SSD is still small, its growing popularity and affordability has been affecting the External HDD market for quite some time." observed Shipra Sinha, Senior Analyst – Industry Intelligence Group.
Overall NAS shipments increased by 10% YoY in CY2022 on a small base. 4Bay NAS was the most favored category followed by 2Bay NAS.

CY2022 Highlights
Market Leadership
In the overall India External HDD market, Seagate captured 47% market share followed by WD with 38% and Toshiba at third position with 13% share.
Future Trends
CMR anticipates External HDD (2.5" and 3.5") shipments to grow by single digit by the end of CY2023 owing to considerable rise in the demand for high-capacity storage solutions.
As per Shipra, "Q1 External HDD shipments are expected to grow as we enter the new year. However, the market will be impacted by the increased affordability and awareness about SSDs. All said, large capacity at an affordable cost and rapid digitalization across industries will be the major growth drivers for External HDDs market future growth. Large volume of data generated by increase in usage of smart connected and IoT devices will facilitate NAS devices growth."
Notes for Editors
Cyber Media Research (CMR) is a pioneering market intelligence and consulting firm that runs a comprehensive quarterly market update on the India Consumer Storage market. CMR's India Quarterly Hard Drives Market Review covers External HDD, NAS, Surveillance HDD sold via distributors and retail outlets. The report accounts for 'legal' shipments, but does not include bundled or 'grey' market shipments or units brought from abroad by individuals as a part of personal baggage.
CMR uses the term "shipments" to describe the number of hard drive devices leaving the factory premises for OEM sales or stocking by distributors and retailers. For the convenience of media, the term 'shipment' is sometimes replaced by "sales" in the press release, but this reflects the market size in terms of units of hard drive devices and not their absolute value.