---

The auto industry is witnessing a shift towards a new mobility environment that prioritizes eco-friendliness and convenience. Many brands have already adopted this trend, and MG Motors is one of the major players in the Indian market, following the ACES (Autonomous, Connected, Electrification, and Shared) trends and providing state-of-the-art advanced smart SUVs (Sports Utility Vehicles) to Indian drivers. MG Motors has once again taken the lead by introducing the Comet EV, a BEV (Battery Electric Vehicle) that is an intelligent gadget on wheels, offering micro-mobility solutions in the hatchback portfolio.
The Comet has conceptualized the design and technology features to provide efficient urban mobility driving solutions for challenges such as daily city driving in tight traffic, limited parking spaces, shifting gears, and paying for high fuel prices. It has been built on a cutting-edge GSEV (Global Smart Electric Vehicle) platform, designed from scratch to support the software-defined vehicle's purpose through intelligent technological advancements and electrically powered motors for forming greener footprints.
Design
Exterior:
The smart and tall hatchback boasts a futuristic appearance, making it a real eye-catcher, particularly for the Gen Z audience. Its compact, 2-door exterior design exudes a funky charm, with a glowing MG logo adding to its appeal. The connected head and tail lamps, create a cohesive design that blends perfectly with all available color combinations. Also, it comes with a cool looking key.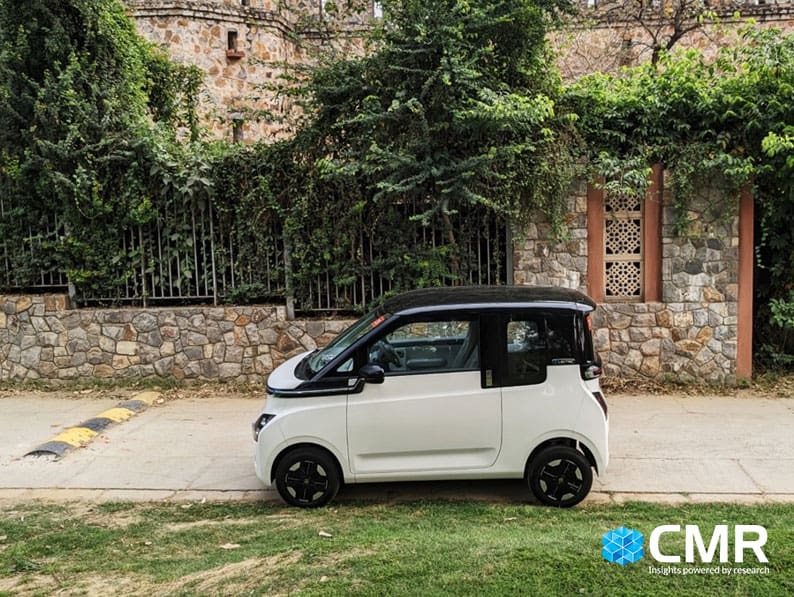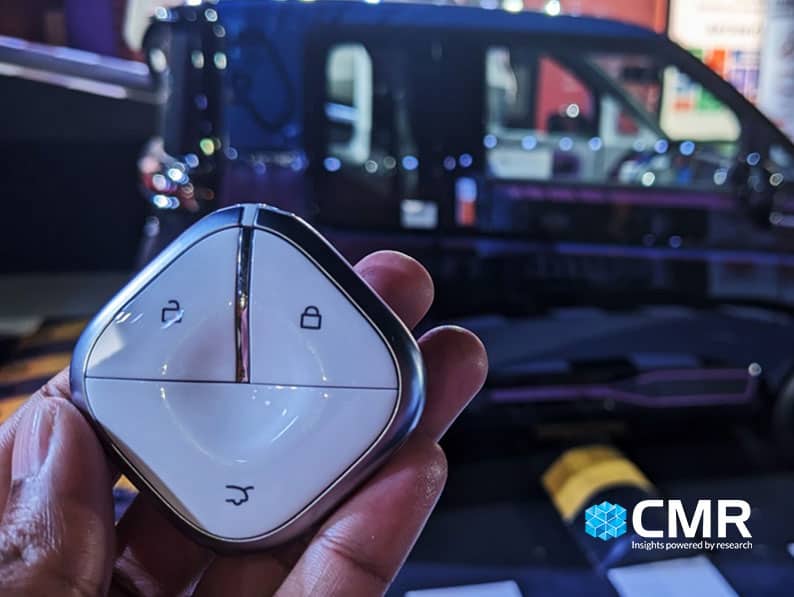 Interior:
The interior cabin of the vehicle provides a spacious and comfortable environment, easily accessible through two large doors. It offers ample head and leg room, comfortably accommodating up to four passengers. The dashboard highlights a sleek and ultramodern design, featuring a stylish two-spoke steering wheel and a dual-screen cockpit.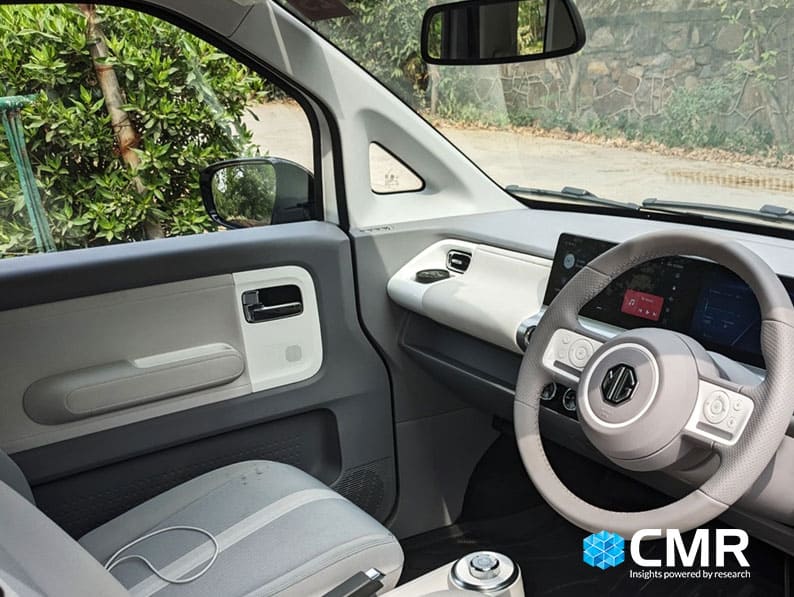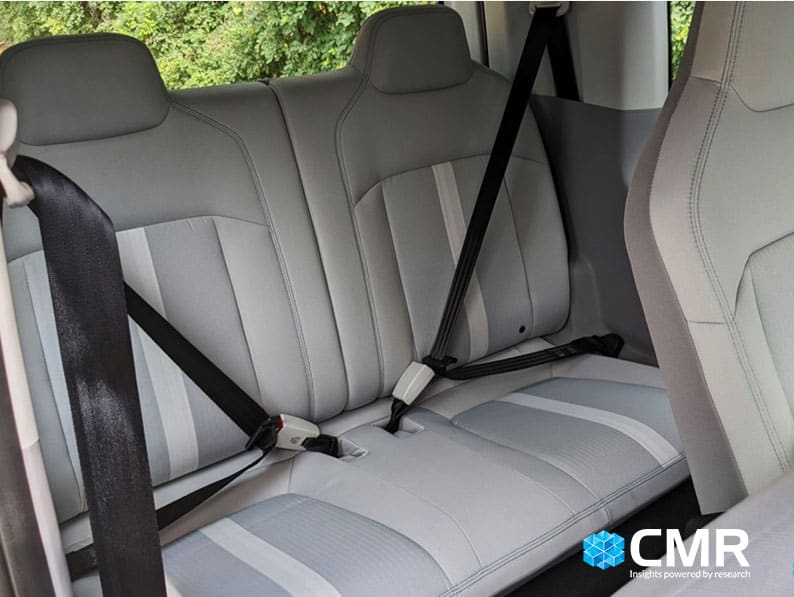 Driving Experience:
The elevated seating position, combined with a large windshield and windows, provides the driver with excellent visibility, making it easy to navigate the roads confidently. The vehicle's light steering and short turning radius of 4.2 meters enable effortless maneuvering in heavy traffic and tight parking spaces.
The vehicle's ride quality is exceptionally comfortable, thanks to its soft suspension that effortlessly absorbs every pothole on the road. Additionally, the battery weight serves as the vehicle's center of gravity, optimizing its stability when driving at high speeds, both in straight lines and while cornering.
The vehicle's electric motor gives an impressive torque of 110Nm, providing a swift and agile initial launch even when in Eco mode. As the vehicle gains momentum, the power delivery remains consistent and linear, resulting in a good driving experience. Comet EV also features a substantial 17.3kwH battery pack that provides an estimated range of 230km on a single charge.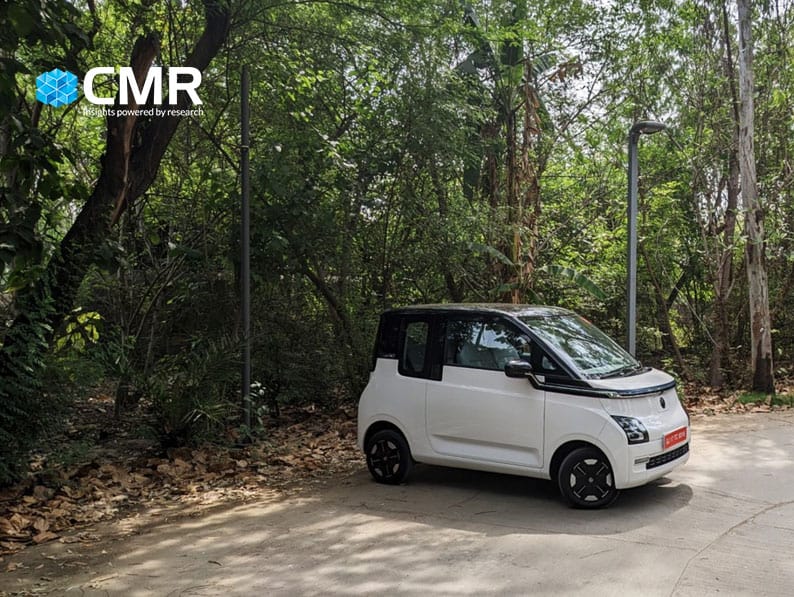 Technology Features:
Advanced Virtual Cockpit: The vehicle is equipped with an advanced dual-screen system, comprising of a 10.25″ Smart Touch Screen Infotainment and a 10.25″ Multi-Information Display Cluster, which is quite impressive, as both are seamlessly embedded into the dashboard. The highly responsive touchscreen infotainment system features an intuitive Android-based user interface, enabling effortless control of all the vehicle's features. Moreover, the system supports wireless connectivity to Android Auto and Apple Carplay, providing smooth integration with your smartphone.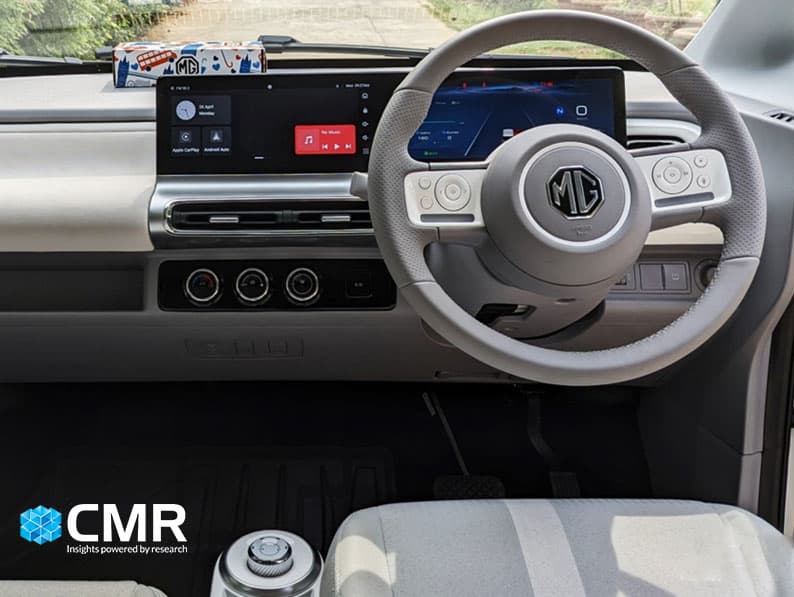 The VR (voice recognition) system is an impressive feat of technology, continuously responding to your every command as soon as you say, "Hello MG!". The system is so quick that it feels like a real person is listening to you and responding spontaneously. Whether you're asking a question or commanding a vehicle feature, like playing the next/previous song or opening an app, the system picks up on your voice effortlessly. Additionally, the VR system is not limited to traditional English/Hindi commands; it also responds to commands that are popular among the Gen Zs, such as saying "Hawa Hawai" to turn on the air conditioner or using phrases like "Later Alligator" or "What every people are using nowadays" to activate other features.
The vehicle's Smart Cluster is an advanced information hub that provides real-time data on various vehicle parameters such as speed, range, odometer, battery SOC (state of charge), and driving gear/mode, among others. The cluster is designed to offer a refined user experience, with 3D images showcasing a Comet EV and attention to detail that's second to none. For example, when you brake, the brake light brightens up on the comet displayed in the cluster, and when you accelerate, the power consumption line graph goes up and down in real time, providing you with instant feedback on your driving habits. This is something next level.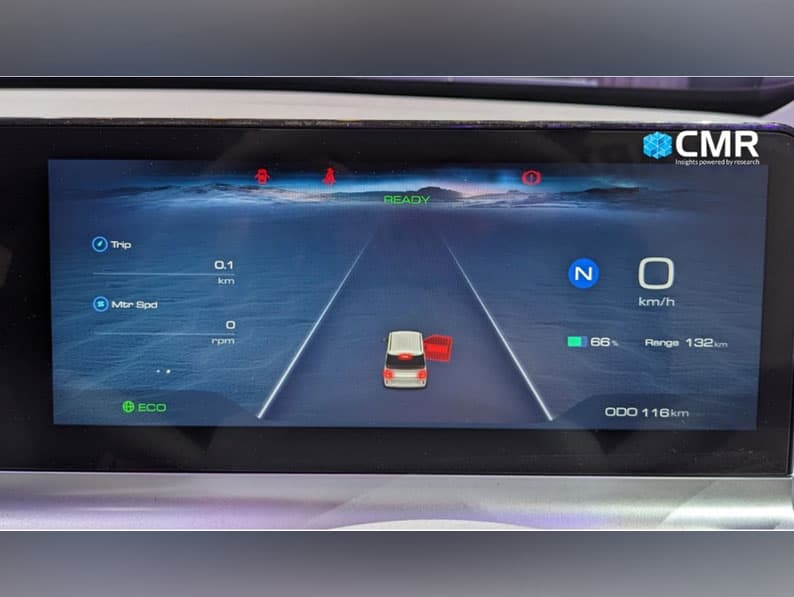 In-vehicle Personalisation: The Comet's focus on personalization is one of its most innovative features. You can select widget icons for the infotainment home screen to suit your preferences, and even download wallpapers and set themes to create a customized look and feel. Additionally, the steering-mounted control button (*) can also be personalized to suit your needs, with options to set as mute, online music, i-call, and more.
Realtime Vehicle Connectivity: You can stay connected to Comet EV in real-time with the "MG i-Smart App" feature, even if you're not seated inside the vehicle. The app allows you to track and control the vehicle through a mobile device. You can control features like door lock/unlock, key sharing, AC control, geofencing, live tracking, and more.
Advanced Driver Customization: We can experience advanced features tailored to our driving preferences with customizable driving settings – Driving mode: Eco, Normal Sport; Regen Braking: Light, Normal and Heavy.
Technology-Based Safety: In addition to traditional safety features such as Anti-lock Braking System, Tyre Pressure Monitoring System, and Airbags, MG Motors has taken safety to the next level with unique tech-driven. The N Gear Anti-touch feature, for example, ensures safety at high speeds by preventing gear changes even if the gear knob is rotated. Maximum Speed Setting, on the other hand, provides a warning when you exceed a certain speed limit. Then, to start the vehicle, you simply double-tap the brake pedal, and the Rear Camera with "dynamic guidelines".
Conclusion:
We are pleased to see MG Motors' recent initiative with Comet EV to cater to the mass market – Affordable Segment (0-10L) which, according to the CMR report of CY2022, covers more than 71% of car buyers in India. This move has the potential to provide a whole new range of opportunities for consumers who are interested in adopting EVs (Electric Vehicles) with the latest-generation smart technologies that enhance safety, promote environmental sustainability, and add value to the consumer experience.