OnePlus Nord is the most preferred aspirational smartphone for upgrade (32%), followed by Samsung (25%).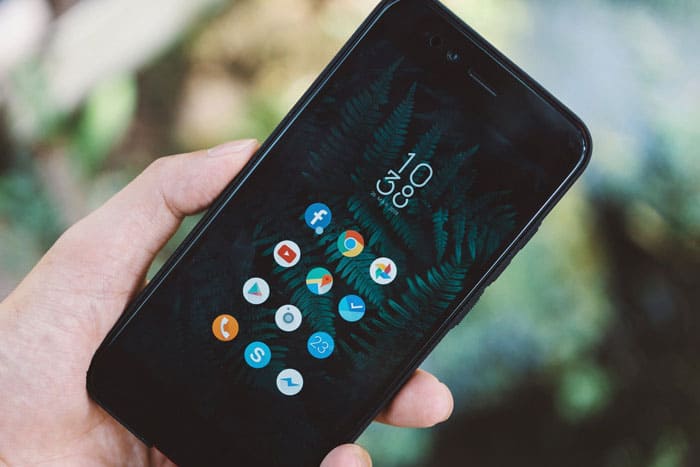 New Delhi, Nov 11, 2022: As per the latest consumer survey conducted by CyberMedia Research (CMR), India's trusted technology research and consulting firm, the OnePlus Nord series is the most sought-after for smartphone upgrade (32%), followed by Samsung A Series (25%) and Samsung M Series (20%) amongst the youth in the age group of 17-30 years. Aspirational premium smartphones, such as the OnePlus Nord Series are preferred by the youth for creating (88%) and consuming (86%) content, as well as for gaming (77%).
"The aspirational premium smartphone segment (INR 20,000-INR 30,000) is one of the most competitive in India smartphone market. An array of smartphone brands, including OnePlus, Samsung and vivo, amongst others, compete in this segment with the latest specs, including 5G and camera experiences, backed by distinctive design aesthetics. Interestingly, two in every three smartphone users have either heard about, or seen their loved ones, using the OnePlus Nord," said Shipra Sinha, Analyst – Industry Intelligence Group (IIG), CMR.
For the youth, the key purchase motivators for OnePlus Nord include the product quality, design aesthetics and, the camera experiences that the 'OnePlus' brand promises.
According to Prabhu Ram, Head – Industry Intelligence Group (IIG), CMR, "Indian youth seek distinctive lifestyle statements that pack all the latest features at affordable pricepoints. Smartphone brands, such as the OnePlus Nord, are benefiting from the strong premium android brand equity that OnePlus has traditionally enjoyed with consumers. For the youth living in cities, such as, Mumbai, Bengaluru, New Delhi, or Guwahati, amongst others, the brush with Nord comes from friends and family, speaking about, or using the Nord. This, in turn, is translating into a strong brand pull for Nord amongst the college-going and early career professionals."
In terms of satisfaction, OnePlus scores the highest (44%). For users of OnePlus Nord, the brand makes them feel 'young', 'great', 'powerful', with the Nord emerging as a 'powerful lifestyle statement'. Samsung (34%) and OPPO (32%) are placed second and third.
With OnePlus Nord, the brand imagery revolves around 'strong product performance' powered by the 'the latest sought-after features' and 'aspirational premium pricing'. iQOO users feel the brand makes them feel 'great', while 'realme' is associated with 'youth'.

Note for Editors:
The Aspirational Premium Brand Salience Index is based on the voice of 3044 Indian youth in the age group of 17 to 30, cutting across twelve cities of India, including New Delhi, Mumbai, Kolkata, Bengaluru, Chennai, Hyderabad, Ahmedabad, Pune, Jalandhar, Bhopal, Bhubaneswar and Guwahati.
For results based on a randomly chosen sample of this size, there is 95% confidence that the results have a statistical precision of plus or minus 3% of what they would be if the entire population had been surveyed.